Why do women earn less than men?
This issue has been hotly debated for many years.
Now it turns out that the most common argument is no longer so valid.
Too often, the gender pay gap is explained by the fact that women choose to pursue lower paying professions.
A new study concludes that this does not explain everything.
Only half the explanation
"We found that was only half the story. The other half are women who are paid less than the men they work with in the same position," Andrew Penner said in an article on the phys.org website.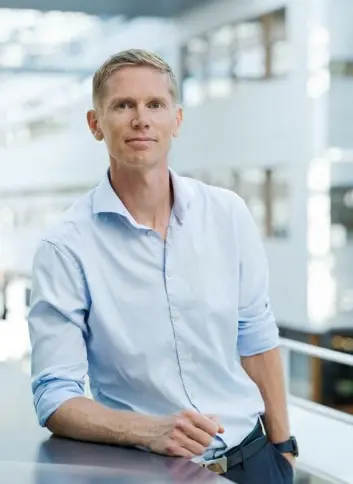 Penner is a professor of sociology at the University of California and first author of the study, recently published in the journal Nature Human Behaviour.
The researchers looked at wage inequalities between men and women in 15 countries. They used employment and earnings data that connects employees to employers.
After controlling for differences in age, education and whether the person works full-time or part-time, they came to a clear conclusion.
Women do not receive the same salary as men, even if they hold the same job.
They found large differences between countries.
Norway is far from top of the class
A total of 28 researchers and managers from 23 institutions in 15 countries, including Norway, worked on the assessment.
Norway was represented by Trond Petersen, Professor II at Oslo Metropolitan University (OsloMet) who currently works at the University of California, Berkeley, and Are Skeie Hermansen, Associate Professor at the University of Oslo.
The researchers found that Norway, often referred to as a "country of gender equality", does not compare well to other countries.
There is a 9 percent wage difference between women and men in Norway, even if they work at the same workplace, have the same profession and do the same job.
When researchers looked at the general difference between women and men in the Norwegian labor market, the wage difference is 21%, according to an overview by Copenhagen Business School (CBS) (link in Danish), one study participants.
Worse than neighboring countries
Norway is slightly worse off than its neighboring countries.
In Denmark, the wage difference is 7% while in Sweden, this difference is 8%.
France and the Netherlands are better off than Norway, with a difference of 7% and 8% respectively.
Spain has a difference of 12% and Germany 13%.
The researchers found the biggest disparity in Japan, where women earned on average 26% less than men. South Korea was in second place with 19%.
None of the 15 countries studied by the researchers offered equal pay for equal work.
Impressive study
Jon H. Fiva, a professor in the economics department at the Norwegian Business School (BI), said he was impressed with the study.
He was particularly impressed given the breadth of the data, which was collected in 15 different countries and over many years.
The differences the researchers found between men and women in the same job are a bit larger in this study than we thought based on previous research, he said.
"Previous research has pointed out that the main reason why women and men have different incomes is that they have classified themselves in different occupations, with different incomes. This study, by contrast, highlights that much of the variation is also due to differences within the same occupation and workplace," he said.
A little critical of the conclusion
Fiva nevertheless had two questions about the study.
The first is that it is difficult to measure what a job is.
"The researchers assumed that people who have the same education, the same profession and the same place of work, have the same tasks. I think we can't take that completely for granted. There can be systematic differences between what a male and female financial analyst, for example, do at work," he said.
The second is that it can be difficult to measure working hours.
"Researchers looked at both full-time and part-time work. But we know it can be difficult to measure working hours in modern, flexible jobs. Could one of the reasons why men earn more than women be that men work more overtime? " he said.
Should inspire new debate
Danish researcher Lasse Folke Henriksen said in the Copenhagen Business School press release that the study should inspire a new shift in the political debate on equal pay.
"It is now established that working conditions are an important factor in wage differences. Therefore, the policy orientation should be moved there," the researcher said.
The Danish researcher had no explanation for why men earn more than women, but offered some theories to Danish newspaper Berlingske.
Family matters a lot. Women with children spend more time on home care, he said.
The difference may also be due to workplace conditions, such as salary negotiations and promotions, he said.
Something happens when the first child arrives
Fiva, of BI, says research in this area indicates that the gender pay gap occurs mostly during the period when people become parents for the first time.
Women who have had children have a 20% pay cut compared to men who have had children. It's a bigger problem than women and men with different average salaries, he believes.
"It seems like women never catch up with men again once this period is over," he said.
Translated by Nancy Bazilchuk
Reference:
Andrew M. Penner et.al: Gender wage inequality within employment in 15 countries. Nature Human behavior2022.
———
Read the Norwegian version of this article on forskning.no