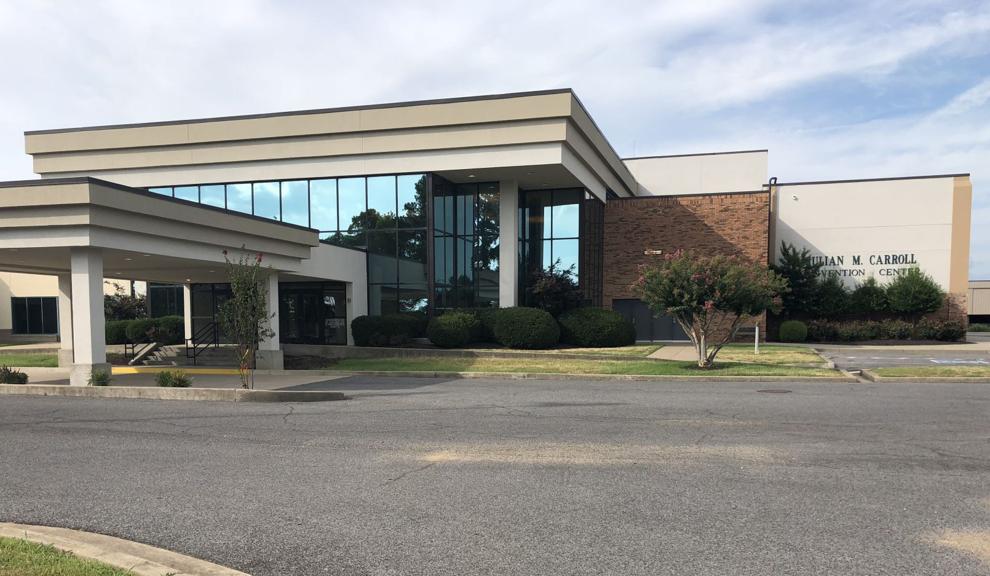 The West Kentucky Workforce Board has teamed up with a group of local partners to sponsor a job fair on Tuesday, August 23 at the Julian Carroll Convention Center.
The Western Kentucky Regional Career Fair will be held from 10 a.m. to 3 p.m. at the Convention Center, located at 415 Park Street in Paducah.
Employers can visit wkworkforce.work to register or call the Paducah Area Chamber of Commerce at 270-443-1746.
The job fair will give workers the opportunity to learn about companies that are hiring in the Paducah area, meet their human resources teams and ask questions. Job seekers can explore full-time or part-time jobs in multiple industry sectors, from positions requiring no high school diploma or GED to positions requiring advanced college degrees. Job seekers can find their first job or a job after retirement.
Do you need a resume? Or extra copies of your resume? Do you need to apply for a job online? The Kentucky Career Center will be on hand to help job seekers create a resume or submit applications online.
Additionally, the West Kentucky Reentry Council and its partners will be available to assist anyone with expungement needs. You can receive a free copy of your file or meet with a lawyer.
"We have brought together an exceptional group of partners to deliver this event," said Workforce Board CEO Sheila Clark. "Each partner brings a unique set of skills to help us focus on employers' needs and educate job seekers on how to use a job fair to find a job."
McCracken County Executive Judge Craig Clymer said, "This is a great one-stop shop for bringing together good employers and good employees. »
Paducah Mayor George Bray said the city was also proud to sponsor the event. "Last year's career fair was a resounding success, and we look forward to building on that success on August 23," said Bray. "At some point in our country's history, it has been more necessary than now for employers and new recruits to come together. I strongly encourage those looking to advance their career to attend to meet potential employers, explore the many career opportunities in this field, and connect with various resources that may be helpful in finding an employer that is right for them.
Funding for the event is provided by the Kentucky Education and Labor Cabinet, Department of Workforce Development and US Department of Labor, Employment and Training Administration, City of Paducah, McCracken County Fiscal Court, Four Rivers Society of Human Resource Managers , Greater Paducah Economic Development Corporation, Kentucky Career Center and the Paducah Area Chamber of Commerce. Additional support is provided by the West Kentucky Reentry Council and its partners: the Commonwealth Court of Justice, the Kentucky Department of Corrections, and Kentucky Legal Aid.
Employers registered at the job fair
| Company | City and state | industry sector |
| --- | --- | --- |
| Paducah American Car-Mart | Paducah KY | Company |
| Atlas Equipment Services | Mayfield KY | Manufacturing |
| Audubon Area Community Services | Murray KY | Non-profit |
| Baptist Health Paducah | Paducah KY | Health care |
| Bethel University | Paris TN | Education |
| Black Pearl Home Care | Paducah KY | Health care |
| Black Pearl Home Care | Paducah KY | Health care |
| blue dot cabin | Paducah Kentucky 42001 | Distribution, logistics and transportation |
| Community Financial Services Bank | Benton KY | Company |
| Credit Bureau Systems, Inc. | Paducah KY | Company |
| Dipping points | Paducah KY | Manufacturing |
| Drake Lighting, Inc. | Paducah KY | Telecommunications |
| E | Paducah KY | Health care |
| E3 Environment | Paducah, Kentucky 42003 | Environmental depollution |
| West Kentucky Easter Stamps | Paducah KY | Non-profit |
| FNB Bank, Inc. | Mayfield | Company |
| Four Rivers Behavioral Health | Paducah KY | Health care |
| Harrah's Metropolis Casino and Hotel | Metropolis The | Restaurant, retail or tourism |
| Heartland Capital Investments, LLC | Mayfield KY | Company |
| Furlong Hines Line | Paducah KY | Distribution, logistics and transport |
| IKORCC | Paducah KY | Construction |
| Barge Ingram | Paducah KY | Distribution, logistics and transport |
| James Marine, Inc. | Paducah KY | Distribution, logistics and transport |
| Kenlake Foods | Murray KY | Manufacturing |
| Kentucky Army National Guard | 42086 West Paducah KY | Military |
| Kuttawa Landmark | Kutta KY | Health care |
| Lindsay | Government | Government |
| Lindsey Wilson College | Colombia KY | Education |
| Livingstone Hospital | Salem KY | Health care |
| Mako Industries | Mayfield, Kentucky 42066 | Waste Management |
| Marquette Transportation | Paducah KY | Distribution, logistics and transportation |
| Marshall County Hospital | Benton KY | Health care |
| McCracken County Tax Court | Paducah KY | Government |
| McCracken County Schools | Paducah, Kentucky 42003 | Education |
| McNational, Inc. Excell Marine, National Maintenance & Repair of KY | Paducah KY | Distribution, logistics and transportation |
| Medcare Medical at home | Paducah KY | Health care |
| Mountain comprehensive care center | Benton KY | Health care |
| Mühlenberg Job Corps Center | Greenville KY | Education |
| Oakview Nursing and Rehabilitation Center | City of Calvert KY | Health care |
| Pride of West Kentucky Office | Paducah KY | Company |
| Rain TLI | Kevil KY | Nuclear |
| Paducah McCracken Co Convention and Exhibition | Paducah KY | Restaurant, retail or tourism |
| Paducah Transportation Authority | Paducah KY | Distribution, logistics and transportation |
| The Patti Colony in the 1880s | Grand Rivers KY | Restaurant, retail or tourism |
| PEBCO, Inc. | Paducah, Kentucky 42001 | Manufacturing |
| People Plus Inc | Paducah KY | Company |
| Pepsi Mid America | Paducah KY | Restaurant, retail or tourism |
| Phoenix paper | Wickcliffe | Manufacturing |
| pilgrims | Hickory KY | Manufacturing |
| Plastic, Services & Products dba Genova USA | Paducah KY | Manufacturing |
| Progress Rail Services | Mayfield KY | Manufacturing |
| Providence Pointe Healthcare | Paducah, Kentucky 42001 | Health care |
| Rivercrest Place Assisted Living | Paducah KY | Company |
| Sports scoreboards | Murray KY | Manufacturing |
| TimeMore | Paducah KY | Company |
| Tennessee Valley Towing | Paducah KY | Distribution, logistics and transport |
| The HT Hackney Company. | Paducah KY | Distribution, logistics and transportation |
| Tokai Carbon | Hickman, KY 42050 | Manufacturing |
| Transamerica Agency Network | Paducah KY | Company |
| United States Postal Service | Paducah KY | Government |
| Unlimited Graphics, Inc. | Center KY | Company |
| Waterfront Services Co. | Cairo IL | Distribution, logistics and transport |
| Marine Wepfer | City of Calvert KY | Distribution, logistics and transport |
| Western Kentucky Allied Services | Paducah KY | Health care |
| Western Kentucky Community and Technical College | Paducach | Western Kentucky Community and Technical College |
| Wise Staffing Group | Paducah KY | Company |
| WoodmenLife | Paducah KY | Company |
| Worthington Industries | Paducah KY | Manufacturing |
| Youngblood Excavation & Contracting | Mayfield KY | Construction |