At least one familiar face has entered the race to become Citrus County's next administrator.
Tobey Phillips, currently deputy administrator for Hernando County, was one of 20 people who applied to Georgia-based Slavin Management Consultants, the headhunting firm responsible for vetting the position for the county.
Phillips said she remembers walking into the county courthouse more than 41 years ago with her father, who was appointed as Citrus County's first administrator.
"Even at four years old, I understood the importance of this position and did my best to help him hang pictures, put furniture away and load the stapler."
Prior to assuming the Hernando County position in 2019, she served as Citrus County Community Services Director from 2015-2019 and County Public Information Officer from 2013-2015. She also served as Executive Assistant to the 2012 Commissioners to 2013.
Phillips' familiarity with the county is one of the reasons she has said she is qualified to take the top government seat.
"I have owned a home here for 24 years," she wrote in her application. "I pay taxes here, I vote here, I sleep here."
Phillips said it's "a critical time for Citrus County government," especially with the arrival of two new commissioners to the board. The past year has been "heartbreaking for this struggling and often contentious board," she said.
She cites the battle over displays in public libraries, questionable responses to employee satisfaction surveys, the demand for adequate facilities for protected pets, the lingering effects of the COVID pandemic, debates over transportation and affordable housing shortages.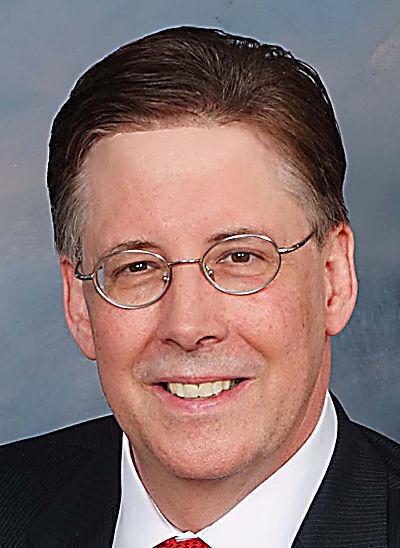 After more than seven years on the job, County Administrator Randy Oliver tendered his resignation in February and told council he would stay on by Nov. 29 for the county to find a replacement.
County commissioners hope to have the new administrator on board by September 5, giving Oliver time to work with his replacement during the transition.
Oliver said not all applications have yet been reviewed and should not be considered recommended candidates.
The first review of resume is scheduled for August 19, he said.
Here is a thumbnail sketch of other applicants with their current or most recent full-time job:
– Lee Daugherty, district manager of the Hometowne Studios motel chain in Columbus, Ohio (August 2021 to present)
– Jason Davis, Division Manager at Palm Beach County Water Utilities 2019 to present)
– Angelo DiPierro, Director of the Office of Financial Management and Budget in Palm Beach County (February 1995 to present)
– Brian Geoghegan, City Manager of Howell Township, New Jersey (2017-22)
– Susan Goebel-Canning, Director of Pinellas County Stormwater and Vegetation Division (July 2019-Present)
– Thomas Heeney, adjunct professor of political science at Florida Gulf Coast University in Fort Myers (August 2011 to present)
– Steve Howard, County Administrator of Camden, Georgia (August 2007-Present)
– Patrick Jordan, City Manager in Escanaba, Michigan (June 2017 to present)
– Benjamin Limmer, General Manager, Operations at RATP Development USA in Charlotte, North Carolina, a transit company (May 2020 to present).
– Patrick Marsh, Acting City Manager of the City of Fernley, Nevada (January 1, 2022 to present)
– Scott McCord, director of the parks and recreation department of McMinnville in Tennessee (2012-21); Now works part-time as an assistant to the funeral director in McMinnville.
– Jeffrey McKittrick, housing program manager in Pasco County, Florida (since 2020).
– Patrick O'Connor, CFO of City of College Park (October 2017 to March 2018).
– Kimberly Price, Director of Human Resources and Risk Management in Brooksville, Florida (October 2020 to present).
– Hector Rivera Sr., consultant for Casals & Associates (a management consulting firm) in Washington DC (February 2010 to present)
– Rick Rudometkin, Deputy City Manager for the City of Huntsville, Texas (March 2021 to present).
– Jane Shang, City Manager of Deltona, Florida (June 2015 to January 2020)
– Leonard Sossamon, Acting City Manager in Woodbury, New Jersey (2021-present He also served as Hernando County Administrator from 2012-2019)
– Robbi Stivers, Tax and CFO for the City of Dayton, Ohio (October 2021 to present).