The CEO of Australia's largest telecommunications company, Telstra, has called on the federal government and the telecommunications industry to invest more in cyber defense to counter ransomware and other online attacks.
Andy Penn, who is also chairman of the cybersecurity industry advisory board, said Australia needed a national approach to online threats because of the country's rapid speed of digital adoption.
He also said the digital space is poised for another major technological breakthrough that will "enable a whole new world" by the end of this decade.
"A world with unprecedented processing power, storage capacity and access to unlimited knowledge from the cloud and edge computing," he said in an address to the National Press Club.
"A world of multiple possibilities from artificial intelligence and the 'Internet of Things', the new digital metaverse, robotics, autonomous vehicles, nanotechnology and quantum computing. »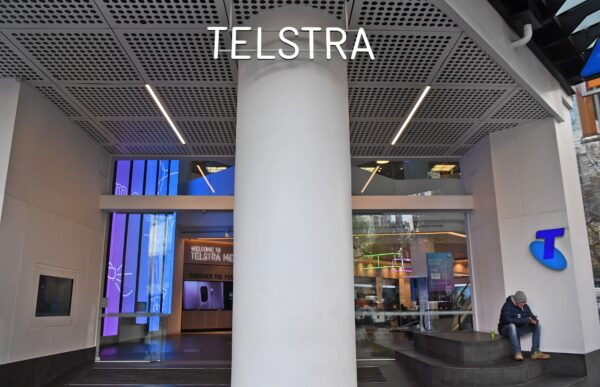 In light of these developments, Penn said Australia could not risk falling behind. However, he noted that the country also faces new threats.
"The risk of attacks on Australian networks due to geopolitical tensions, either directly or inadvertently, has also increased," he said.
"And while the threat of cyberattack from state actors is real, it is the ripple effects that pose significant risks to consumers."
Using his company as an example, Penn said Telstra works 24/7 to prevent malicious activity from harming its networks.
The CEO further said that his company has blocked more than a billion malicious emails and 200 million scam calls in the past 12 months, as well as 1,500 scam text messages per minute every day.
Growing threats facing Australian businesses
In addition to online threats targeting individuals, Australian businesses now face increasing risks from ransomware attacks, email scams and smartphone malware.
Penn noted that around 80% of Australian businesses suffered a ransomware attack in 2021, and losses from email scams reached $80 million ($55 million).
Meanwhile, Cybersecurity Minister Clare O'Neil, who was reviewing the previous Morrison government's cybersecurity strategy, said she wanted industry to contribute as much as possible.
She also said the government would support essential technologies, support new jobs and skills, and place a high priority on cybersecurity.
Penn said that while the elevation of cybersecurity in the federal cabinet showed government recognition of the problem, community awareness was the "single biggest lever" in tackling online threats.
"Unless we really help the community help themselves through better password protection, patching systems, offline backups, we'll never be able to catch it all," Penn said.
At the same time, he called for essential cyber awareness to be taught in school for robotics, software engineering, analytics and data science.
"A cyber specialist usually comes in after the event and tries to fix the problem, when in fact we can embed cybersecurity more into products and services early on," Penn said.