Gabe Kemling is a man who likes to talk. He admits it. It's part of his job.
"It's essential that you can talk in this job," Kemling said. "If you can't get out of situations, you can end up with unpleasant consequences."
Kemling is a detective, a private detective.
Kemling's new book, "A Detective from Small Town America," details stories of his work in his field. The book focuses on the investigative adventures of western Wisconsin and the Twin Cities metropolitan area.
Since Kemling likes to talk, it's fitting that he wrote a book about his work. The idea for the book began when Kemling was working as a detective. If a mission was memorable, Kemling would write the investigation.
Kemling wasn't the only person documenting the adventures. His investigative partner, Steve Brinkman, also helped.
"We were writing the story, typing it, editing it, and preserving it for future use," Kemling said. Kemling said that at one point Brinkman suggested writing a book, using all the material over the years. Kemling started writing in 2016.
Unfortunately for Kemling, Brinkman died that year. Kemling was heartbroken.
"I promised myself and Steve that I was going to finish the book," he said. "I wasn't going to let Steve down."
Kemling went on to compile the best stories for the book. Most of the writing took place in his billiard room which overlooks his 10 acres of woods.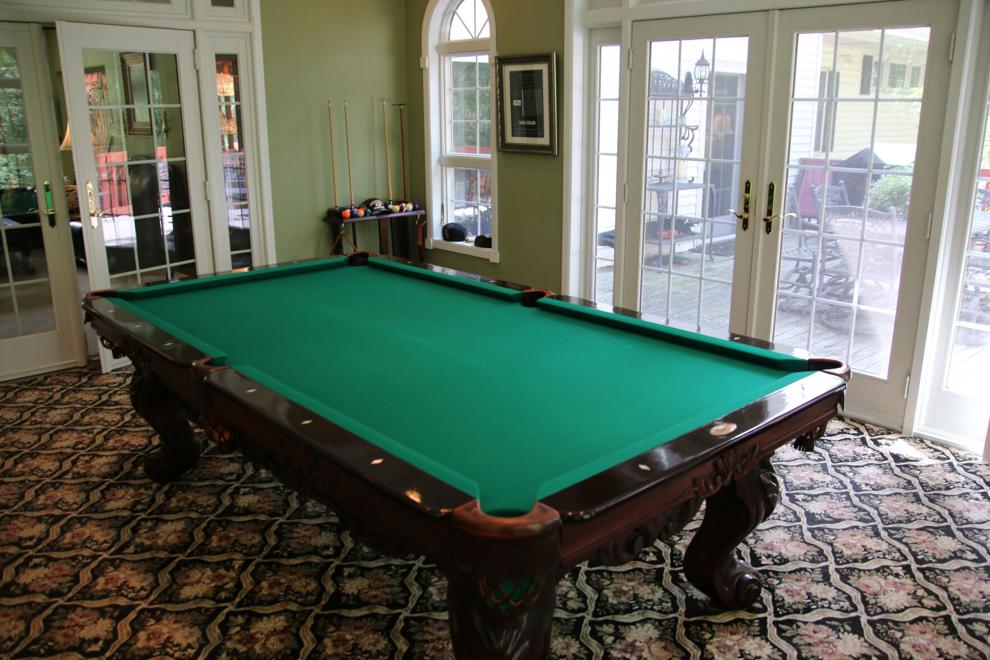 After deciding the book was ready, he started making calls.
"I cold called this editor in New York thinking it was a long shot," Kemling explained. "I pitch the idea, send my credentials to prove I'm not messing with them, and then wait."
Kemling waited about a month and a half for an answer. He said the publisher agreed and offered him a contract.
"It was a great feeling," Kemling said. "The publisher told me 'this is not a cookbook, this is the real deal'. Then she told me that for every 1,000 books requested for publication, only one of them will is offered a contract. I was that one person.
Knowing the book would be published, he kept his promise to Brinkman. To honor Brinkman, Kemling dedicated the book to him.
"Steve was more than a colleague. He was my investigative partner, my friend and my right arm. I had no choice but to dedicate the book to him," Kemling said.
Kemling described the stories as humorous and adventurous. He told a story included in the book that details the danger of the profession.
Kemling was on a mission, tracking down a suspect to serve warrant papers. Alone and in a rural part of northern Wisconsin, the sun was beginning to set.
Kemling had followed a suspicious van down an old dirt road associated with the suspect's address. As the dirt road reached a clearing on a small hill, Kemling saw the driver exit the truck and enter a farm.
"I had a bad feeling about the whole situation, so I stayed up the hill in my car," Kemling said. "Before I can think of my next move, a man comes out the front door of the house with a gun pointed at me. Without thinking, he opens fire on me. Boom boom boom!"
Kemling spun his car, nearly putting it in a ditch. With his heart racing and his adrenaline pumping, he leaves. With one hand on his .45 automatic handgun and the other on the wheel, Kemling speeds down the dirt road, kicking up dust to the sound of distant gunfire.
Back in town, he calls the local law enforcement. Once the seriousness of the situation is explained, the SWAT team gets involved.
Returning to the scene with the police, Kemling learns that the forces of order have controlled the situation. Kemling is devastated to learn that the suspects cannot be arrested due to circumstantial evidence.
"They tell me they can't arrest them because it's testimony and they were shooting at their own private property," Kemling said. "Worst of all, the warrant suspect fled the scene."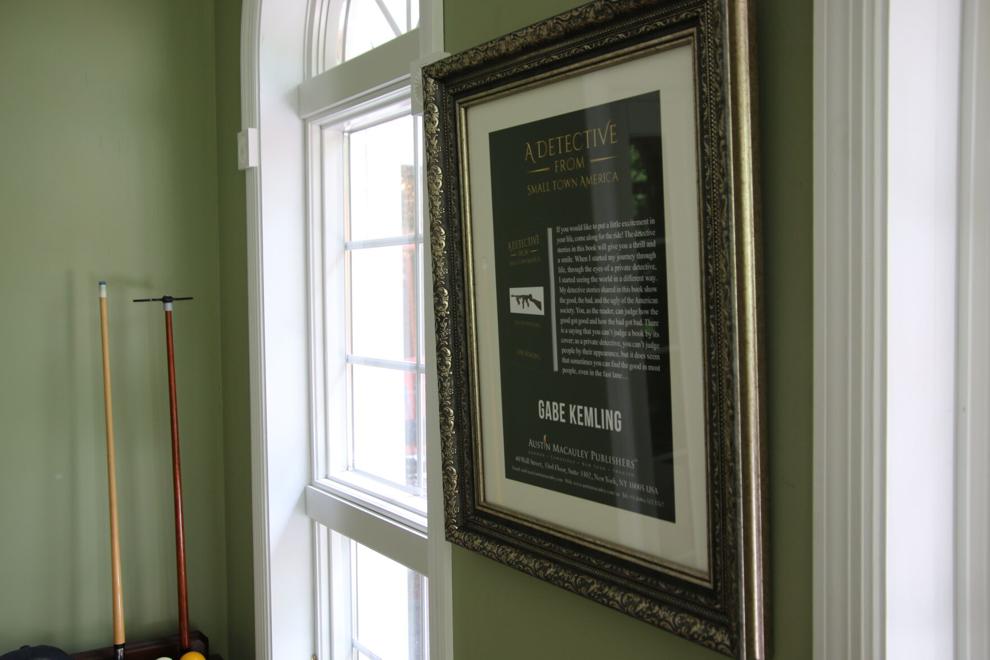 Kemling said most of the stories in the book aren't dangerous, but he included a few to show the hazards of the job.
Kemling said the book is unique because it documents real missions. Each mission being unique, the stories reflect this. The book contains 13 stories.
"Nothing is fabricated, everything is real," Kemling said.
Kemling grew up in New Richmond. His journey to becoming a detective began after retiring from 3M after 30 years with the company.
"I knew I would be bored in retirement mode," Kemling said. "Becoming a private detective kind of happened, it was never a goal in the beginning."
Kemling got a part-time job in security at the World Trade Center in St. Paul. He got the job because of his experience with security systems at 3M.
An avid outdoorsman, Kemling earned his firearms instructor license from the DNR. Kemling realized he could use his background in security and firearms to become a detective.
"I thought 'this is a job I'll have fun in retirement,'" he said.
Before applying for a job, Kemling had to familiarize herself with state and federal laws relating to the justice system. Passing an exam was the last hurdle to clear before earning his detective license.
Kemling passed her exam and can now start applying for jobs. After finding an ad in the River Falls newspaper, he applied. Kemling got the job.
For the next 17 years, Kemling worked at the agency. He traveled across the state and into Minnesota serving warrants, arresting con artists, working surveillance, and all the other jobs that come with being a detective.
Kemling was open to answering questions about things you'd see an investigator do on TV and in movies. One question he gets regularly is about wearing disguises.
"What you see is true, it's an effective way to approach suspects. One week I'm a Philadelphia lawyer and the next I'm a Minnesota fisherman," Kemling joked.
Kemling said being dressed up to blend in was half the battle. The important thing is to be able to play the role.
While on a mission to serve court documents, Kemling dressed as a construction worker. Wearing a helmet and a construction vest, Kemling arrived at the suspects' house.
"I wanted the landlord to deliberately suspect that I was on his property to get him out of his house. I told him I was doing a routine inspection from town," Kemling explained. "After walking around the property feigning the inspection, I told the suspect he had to sign to confirm the visit. He did not know that he was signing his court documents indicating that he would agree to appear.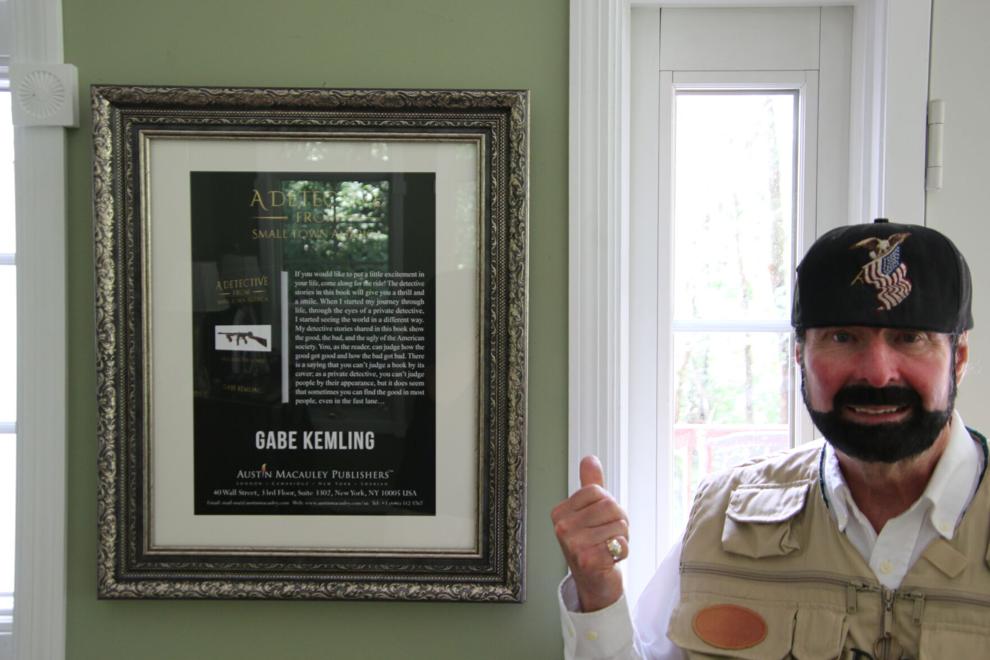 Since the book went on sale in April, Kemling said the feedback has been positive. The book receives five-star reviews with positive comments.
The book is sold in markets across the country. Recently, Kemling learned of the book's sale in international markets such as the UK and Australia.
Although Kemling is semi-retired, he is ready to write a second book. He said he will have to check the sales figures at the end of the year before committing to another edition.
"There's a lot of material for a second edition," he said with a smile.