Story by David Beard, The Dominion Post
CHARLESTON, W. Va. – The state Senate is making another move to revamp how and for how long workers can receive unemployment benefits.
On Tuesday, the government's organizing committee approved SB 59, which WorkForce West Virginia helped draft. It mixes up two bills – SB 59 and SB 82, both of which passed the Senate last year and died in the House.
The current law allows workers to receive unemployment benefits for a maximum of 26 weeks. SB 59 reduces the term and indexes it to the state unemployment rate.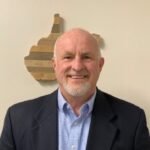 The bill sets a maximum term of 12 weeks if the state's unemployment rate for the previous quarter is less than 5.5%, which is considered full employment, the committee's attorney explained. For each half percent increase above 5.5%, an additional week is added until the rate reaches 9%. Thereafter, benefits are capped at 20 weeks.
The current law requires a person to look for work but does not set criteria for what that means, the lawyer said. The bill requires a candidate to be actively seeking employment with at least four job searches — defined in the bill — per week.
WorkForce West Virginia Commissioner Scott Adkins explained the reasoning behind this. The current code lacks search criteria and verification methods.
"A lot of people, I hate to say it, beat the system," he said. The bill provides incentives for returning to work.
One of those incentives is the elimination of the penalty for taking a part-time job, he said. The bill allows a worker who takes part-time part-time employment to continue to receive benefits: If the wages are less than the weekly benefit, the worker can collect the benefit without a reduction in wages.
There were 55,000 job openings in November, Adkins said, and there are now more than 4,000 jobs open in the state. Allowing full part-time pay plus benefits helps workers and employers.
Workers must provide proof of job search. WorkForce will share vacancies submitted or posted by the Personnel Division and direct workers to suitable positions. Workers must apply for these appropriate positions and risk being denied benefits if they do not show up for an interview.
Adkins said "suitable work" means work similar to the person's current position. A nurse working in fast food, a day shift working at the cemetery, someone who commutes 20 miles and has to do 100 would not be considered suitable work.
The bill also contains other liability provisions to ensure that claimants are who they say they are. WorkForce will check employment listings against death records and review suspicious claims – multiple claims from the same IP address or mailing address, claims from foreign addresses, and multiple claims linked to the same bank account, for example.
Responding to a question, Adkins noted that there are 13,185 people receiving benefits right now, so it's impossible to verify everything.