October 3, 2022
By Bob Peters

Cornwall Ontario – The minimum wage rate in Ontario has increased to $15.50 per hour.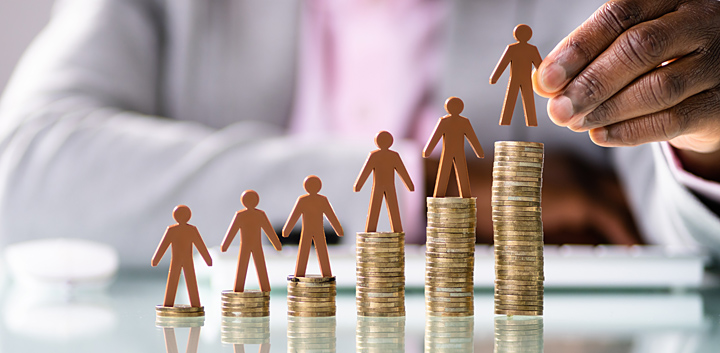 The new rate took effect October 1 and represents a 3.33% increase over the previous rate of $15.00 per hour. Students under 18 now earn $14.60 an hour, up from $14.10, while homeworkers — those who do paid work from home for employers — see a 55-cent increase , at $17.05 per hour.
"This is good news and recognizes that the cost of living in Ontario has increased," said Mayor Glen Grant. "We are fortunate that most major employers in Cornwall offer starting wage rates well above minimum wage. »
A quick survey of local employers shows that most entry-level jobs in logistics, manufacturing, and food processing start at $17-$20 per hour.
Jobs in Cornwall
Current employment opportunities in Cornwall and the surrounding area can be found on the Choose Cornwall notice board.
Minimum wage rates in Canada
Compared to the rest of the country, Ontario's minimum wage is the fourth highest in Canada. Nunavut has the highest minimum wage at $16 an hour, the Yukon the second highest at $15.70 an hour and British Columbia the third highest at $15.65 an hour. In Quebec, the minimum wage is $14.25 an hour.
| | | |
| --- | --- | --- |
| Province | Minimum wage | Remarks |
| alberta | $15.00 | In force since October 1, 2018. |
| British Columbia | $15.65 | In force since June 1, 2022. |
| Manitoba | $13.50 | Effective October 1, 2022. Minimum wage will increase further April 1, 2023 to $14.15/hour. The province will then revert to annual adjustments based on the provincial CPI and expects the hourly rate to be approximately $15 on October 1, 2023. |
| New Brunswick | $13.75 | In force since October 1, 2022. |
| Newfoundland and Labrador | $13.70 | Effective October 1, 2022. This increase is part of a three-step plan to raise the salary to $15.00 by April 1, 2024. |
| Northwest Territories | $15.20 | Effective September 1, 2021. The NWT Minimum Wage is reviewed by a committee every two years. |
| New Scotland | >$13.60 | Effective October 1, 2022. The province is in the midst of a five-step plan to raise the wage to $15.00 by April 1, 2024. Effective April 1, 2025, the minimum wage rate will be adjusted for inflation plus 1% annually. |
| Nunavut | $16.00 | Effective April 1, 2020. The NU Minimum Wage is reviewed annually on April 1. |
| Ontario | $15.50 | In force since October 1, 2022. |
| Prince Edward Island | $13.70 | Effective April 1, 2022. On January 1, 2023, the minimum wage will increase from $13.70 to $14.50 per hour ($0.80 increase) and on October 1, 2023, the minimum wage will increase from $14.50 to $15.00 per hour ($0.50 increase). |
| Quebec | $14.25 | In force since May 1, 2022. |
| Saskatchewan | $13.00 | Effective October 1, 2022. On October 1, 2023, the minimum wage will increase to $14 per hour and on October 1, 2024, it will increase to $15 per hour. |
| yukon | $15.70 | Effective April 1, 2022. The minimum wage is adjusted on April 1 of each year based on the Consumer Price Index. |
About the minimum wage in Ontario
Minimum wage is the lowest wage rate an employer can pay an employee. Most employees are eligible for minimum wage, whether they are full-time, part-time, casual, or paid by the hour, commission, piece rate, lump sum, or salary. More information is available at the link below:
Filed in: Arts & Entertainment, Business, Community, Environment, General, News