cocktail club

"These brands have created so much sophistication in a bottle."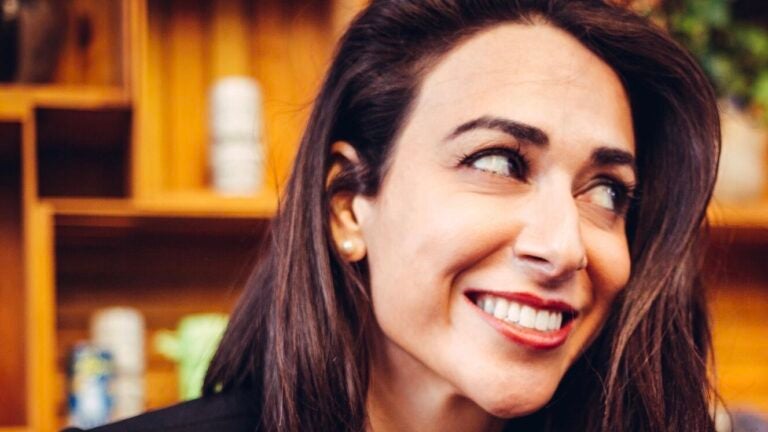 Dry January may only last a month, but the lure of soft drinks is here to stay, says Yuna Asriyan, founder of Catchall Collective, a women-owned agency that promotes the placement of free spirits. alcohol in restaurants and bars. Asriyan wants to raise awareness that an exquisite cocktail can be enjoyed without any physical impact on the body.
5 Boston Restaurants and Bars Where You Can Order a Mocktail Right Now


How to drink this Dry January 🍹

"It's something that's not going away," Asriyan told Boston.com. "Once people understand how good it is to wake up without a hangover, but also to have an amazing time with people and remember how great a night was, it's almost like we were all growing up."
Asriyan spent time working in the hospitality industry in Boston before launching Catchall Collective in 2022. While Catchall has offices in New York, the company works with marketplaces in other cities across the United States, including Boston . Agency services include brand development, education, training, product sales and event planning. Its goal is to provide beverage managers and bartenders with high-quality non-alcoholic options so they can create premium cocktails.
We chatted with Asriyan ahead of her virtual event with Cocktail Club on Thursday, where she'll show us how to make a classic sour life and a spritz life. Below, read our Q&A and learn about her inspiration for starting her business, her experience in the hospitality industry, and what you'll like about the spirits she recommends.
This interview has been lightly edited for clarity.
What inspired you to open Catchall Collective?
I've been in the industry at both ends of the ambassadorship, with and without alcohol. For me, I really love the one-night trip. I like to have mocktails. I also really like to drink wine; I like to drink alcohol. I like a good Vesper. I like a good spritz, without alcohol. If you are able to incorporate these two incredible things into your evening, [you're] going to be able to last longer, in terms of hanging out with your friends, creating those memories that are really dear to you. Especially after a pandemic where we have been locked down, these options are for the benefit of the person.
What I wanted to do with Catchall is expose these amazing non-alcoholic brands that are coming around the world in restaurants and bars that, before Catchall, didn't really have a lot of exposure. These brands are located in Scotland, Italy or California. I have become a kind of person who does a personal test of quality. I don't like artificial ingredients, so I try to keep a more natural approach with the brands I work with.
I wanted to put together a superhero set of soft drinks and options for restaurants and bars. He was inspired by not wanting to drink a water, or sparkling water and bitters, at a party.
Tell us a bit about what Catchall does, in your own words.
Essentially what Catchall does is it gives options to beverage managers and bartenders, to create amazing drinks for their customers. My love of working with founders – I am able to give them real feedback in real time. With Prima Pavé, I told them how important it would be to create smaller versions, 200 milliliter bottles. … What Catchall does is it doesn't just work with restaurants and bars, it also works with the brand itself to grow as the market grows. I'm proud of it because working directly with the people who pick the ingredients from their farm, to direct them to, "Hey, maybe we need a little more sugar in there." Or, "We need to amp up the other ingredients to make it stand out a bit more." It's like a quarterback. It's about being able to steer these amazing brands to success, on the one hand, and then being able to introduce those brands to restaurants and bars, to amplify their non-alcoholic options.
What I see a lot is people trying to use juices and different types of teas to create these mocktails. But what these brands have done is create so much sophistication in a bottle. There is a very big difference between mixed juices and mocktails. When you drink a mocktail, there is so much work that has gone into containing it in a bottle, that it doesn't compare. When you have Prima Pavé in a glass, it tastes like sparkling wine. It took years to develop.
How did you get into the world of soft drinks?
I worked in genetic research at UMass Medical, working with fruit flies. There was this Buca Di Beppo [nearby]. I wanted to get a part-time job. On weekends, I learned to be a bartender there. I completely fell in love with the hospitality aspect of doing something for someone and then enjoying it. Then go to bed in love with delicious things. Creating cocktails, combining all these ingredients, then doing something completely new… I fell in love with this concept. I fell in love with serving people, that instant gratification [and] joy when you bring someone a drink. My roots [in] hospitality was sparked by working part-time as a bartender for a franchise. But it continued.
I was going to go into dentistry, but switched to a focus on flavor chemistry. This led me to Boston, where I worked at the Mandarin Oriental at M Bar. When I started working there it was like five stars. And that was the first menu I saw where there were non-alcoholic options. And that was almost ten years ago.
So I always have this notion, that every cocktail menu should have a non-alcoholic option. When I became beverage director for Liquid Art House, I made sure to make one or two of the mocktails. At that time, we didn't have these non-alcoholic brands to create these things, so I used what I knew. I used juices. I have used the ingredients in other cocktails. But every cocktail menu I had non-alcoholic options on was selling out.
Can you share some of the brands you work with?
Prima Pavé is an amazing non-alcoholic sparkling wine from Italy. It's completely zero-proof. There is a very big difference between 0.5% ABV and 0.0%. In this alcohol-free world, you have to be careful with the evidence, because some people who are pregnant or on certain medications really can't drink alcohol. Many brands quote 0.5% as something completely non-alcoholic, but it's not. I would like to point out that Prima Pavé is completely at 0.0%.
We also have proxies. It is a wonderful alternative to wine. They use layered blends of fruits, teas, spices and bitters. It is specially designed to accompany food. There are many celebrity chefs like Dominique Crenn who have worked with them.
Feragaia is Scotland's first non-alcoholic spirit, and I think it will be very popular in the future. They use beautiful things such as blackcurrant leaf, chamomile, lemon verbena, bay leaf, ancho pepper, apple and hibiscus, to really bring these beautiful ingredients together, for a wonderful cocktail.
And of course there is The Pathfinder. It is a fermented, distilled, hemp-based spirit. It's like an amaro, and this one really is drunk on its own, with a glass and an ice cube. It's a complete star.
Can you tell us a bit more about the drinks you will be mixing with Cocktail Club?
The classic sour and the spritz life, we want to keep it very simple. These are your starter cocktails at home. [They use] few ingredients and they will be really, really tasty. With the spritz and with the sour we wanted to create something that you can replace – like instead of Pathfinder you can use Feragaia. We wanted to create simplicity, but we wanted to create something with delicious results. The spritz and the sour are both classics, and I can't wait for Jackson and I to create them for everyone. But we wanted to keep it simple. Everyone knows what it is.
Stay up to date on the Cocktail Club
Find the latest virtual classes, recipes and tips from local bartenders in your inbox.