Life is hard. It's also beautiful. It's made of love, work and more love and while you know it's going to end, you also know that a part of it is going to continue one way or another.
I did not get this from a wise teacher or from an ancient book. I took it from a 1968 pop-country song that has been called "the greatest song ever written".
Jimmy Webb wrote "Wichita Lineman" for Glen Campbell after Campbell's hit cover of Webb's "By the Time I Get to Phoenix". Campbell wanted "another town song". He didn't know he would get a masterpiece.
The singer and songwriter had never met, but "Phoenix" was such a massive hit that Campbell was sure Webb could do it a second time. Webb was a 21-year-old prodigy whose rousing "Up, Up and Away" helped launch a band called "The Fifth Dimension" and whose other work included the cinematic orchestral pop of "MacArthur Park."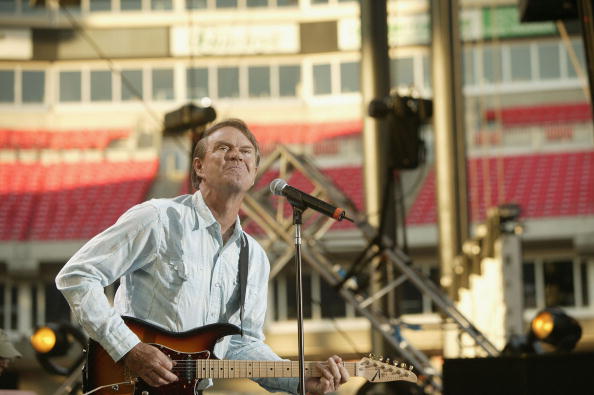 In response to Campbell's query, Webb tapped into a memory he had of a trip through Kansas: "At the Kansas border, the land flattens out completely… It goes on like this for about fifty miles" , did he declare. "In the heat of summer, the heat rises from the road in this shimmering mirage and the telephone poles gradually materialize out of this distant perspective and they grow tall and rush towards you."
"In this case I suddenly looked up at one of these telephone poles and there was a man above talking on the phone and he left very quickly and I had another 25 miles of solitude to ponder that apparition. It was a beautifully vivid cinematic image that I pulled from my memory when I was writing that song about an ordinary guy, a working-class guy.
Words, Clear and Other
Webb's sparse lyrics are made up of 93 simple words:
I'm a lineman for the county
And I drive the main roads
Looking in the sun for another overload
I hear you sing in the wires
I can hear you through the moan
And the Wichita lineman
Is always online
I know I need a little vacation
But it don't feel like rain
And if it snows that stretches south will never bear the pressure
And I need you more than I want you
And I want you forever
And the Wichita lineman
Is always online
It's a pretty simple situation: a lineman, a man who works installing and repairing power lines, works hard with little free time, let alone vacation. His work is important and meaningful.
But something else, someone else, is also present when he thinks of "that part to the south": the woman he loves, the love that somehow gives meaning to his work. And although he is "always online", she is the one who shines in his heart all the time.
In a sense, it's a mundane text, with one exception: the language of the linelayer's work and that of his loving thoughts are in stark contrast. "But it doesn't look like rain," a real lineman might say.
But "And I need you more than I want you / And I want you forever"? Probably not, unless the editor is a part-time poet. We use everyday language for everyday events. But the language of the heart is spoken by the heart alone. We don't say words, we feel their. And when a great songwriter surprises them in music, we can sing them.
It's the music, more than the lyrics, that makes this song what it is. The lyrics give us the premise. Music paints the emotional condition. How does he do this?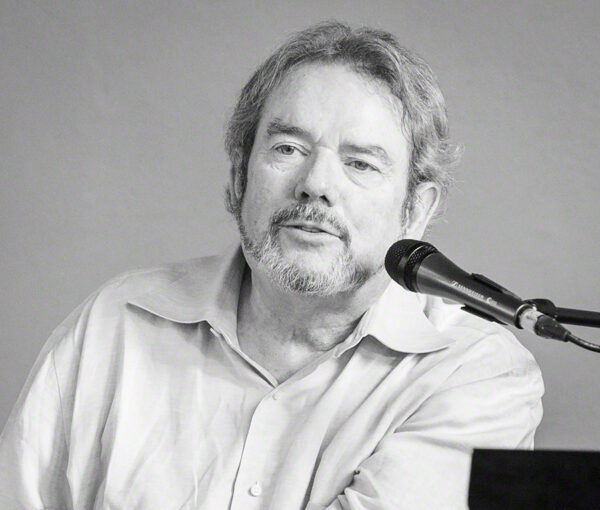 How Music Works Its Magic
The opening key is in F major. The song continues in F through the words "another overload", then shifts to a startling but surprisingly in tune D major with "I hear you sing in the wires". Back to F for "I know I need a little vacation", then back to D with those amazing words. "And I need you more than you."
The key change not only emphasizes the difference between working language and love language, it provides a relationship not heard in most pop songs, a new progression from key to key. other only connected from afar, a tonal image of the physical distance between the lineman and his wife, an image of both his loneliness and the depth of his love.
I don't know if I agree that "Wichita Lineman" is the greatest song of all time. A classification like that needs to be narrowed down a bit. The "best song" of what genre, what age, what country, what style?
But if just one song were to be named No. 1, the nominees would certainly include a Schubert one or two, "Shenandoah," and Jimmy Webb's magical anthem to the permanence of our impermanent lives.