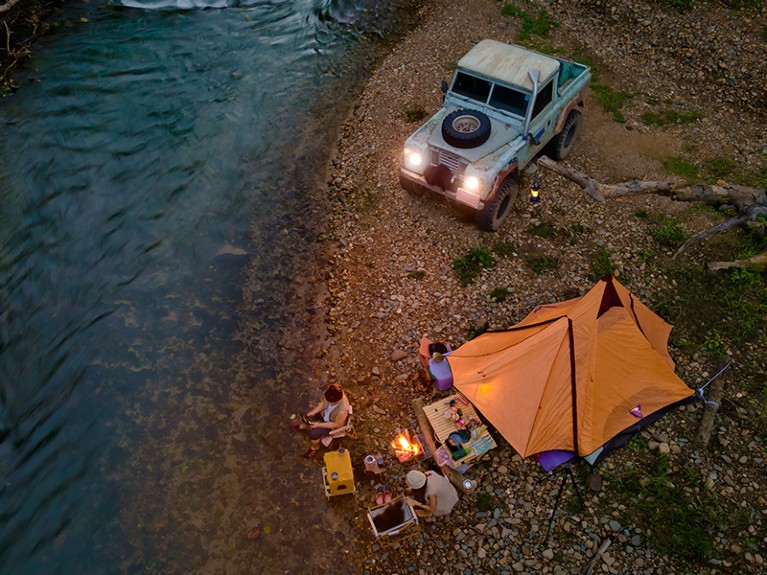 I have been involved in field biology for over a decade. I started in forest ecology, transited by offshore observations of marine mammals and I now mainly record animal sounds on land and at sea. Many people enter the field without knowing how difficult it is often . Some of the challenges I've faced over the years include getting sick in remote areas, working crazy hours in heavy rain, and sharing tiny rooms with co-workers you end up seeing 24/7. 7 for months.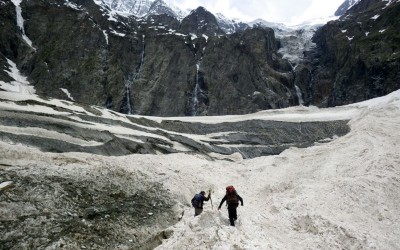 Collection: Fieldwork
It is important that scientists on field missions support each other, and most people I have worked with will try to minimize unpleasant surprises and make field days as comfortable as possible. My favorite field season was the one I spent watching marine mammals in Savona, Italy. We sizzled in the hot sun following the whales, but made sure we never ran out of coffee and spoiled ourselves with food. In another great season I was able to take time out to relax and swim in some of New Zealand's most beautiful bays when the dolphins weren't around.
But the nature of field work means that there are many factors that my team and I simply cannot control: the animals we study may not show up, equipment may fail suddenly, the weather can be terrible. For this reason, we are usually unable to plan work in advance and often won't know we are going to work until the last moment.
Such uncertainty can be difficult for everyone, of course. We can't schedule days off, and often we can't even do our laundry without wondering if we'll be called in the middle. Still, there are people who will be particularly affected by all of this: Caregivers and those working second jobs or navigating long-distance relationships, could all need a fair warning about when to expect to travel. For these people in particular, the field season can become unbearably stressful or expensive, especially if trips or babysitters have to be booked or canceled at the last moment. Once I was called on duty while babysitting for a friend on my day off. Through a network of friends, I was able to quickly switch from a day on the beach to a day on a research vessel – but that kind of flexibility can't always be expected.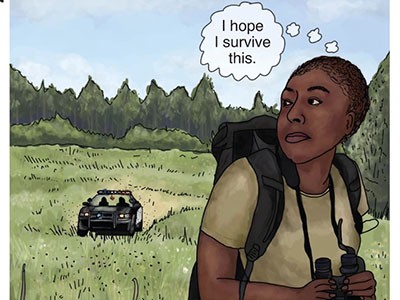 Safe Fieldwork Strategies for At-Risk Individuals, Their Supervisors, and Institutions
So what can be done? Naturally, we cannot get rid of these uncertainties, but we can at least keep workers informed of changes in plans or likely difficulties. Better communication – and making sure everyone involved knows everyone's thinking – certainly helps. Different members of a team will have different responsibilities, so what might be obvious to one person may not be to others. But you still have to communicate it. For example, some procedures require time away from the field; conversely, there are times when all hands are needed. Either way, make sure everyone understands this. And whenever something happens to the equipment, or the weather forecast looks so gloomy that field days are unlikely to happen, tell all relevant personnel, then tell them again. .
In the loop
Clear communication is a shared responsibility. Seasonal workers, technicians, students, interns and junior staff all need to be kept up to date and able to exchange information. Often those who are not decision makers can be accidentally left in the dark. A team may consider designating one or two people responsible for this communication, to ensure that nothing is overlooked. Respect the fact that your colleagues represent more than their work.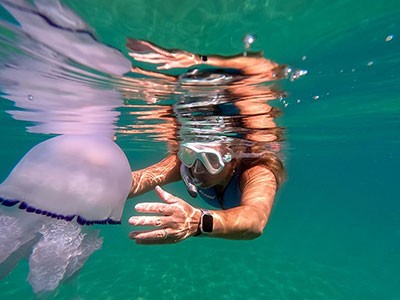 Brave the stings to put jellyfish on the menu
To make sure all of this happens, think carefully about what kind of planning can be done for your specific job. For example, certain events can determine what happens next (for example, when a tissue sample collection must be immediately followed by a day in the lab). Or there may be times when the work is impossible (due to planned military exercises in the study area, for example, or the absence of crucial personnel, such as boat captains). Or maybe a week's low workload means not all hands are needed and half the team can take time. Don't expect anyone to know the plans: rather communicate them frequently to everyone involved.
A shared calendar is a great way to share your plans (see 'Checklist'). Before the start of the on-field season, make a list of tasks and, if applicable, an approximate timeline, and keep them updated in your team's online shared spaces. If you work somewhere with no or limited internet connection, pin or write these updates on a physical board instead. If even that is impossible – for example, while camping – just discuss progress and plans daily. Each time someone joins the project and each time changes occur, discuss plans and arrangements again. This may seem tedious, especially if there are staff changes during the season, but keep in mind that everyone deserves the same presentation, even experienced staff. Make sure people are comfortable taking time off when possible and ready to work when needed.
Even in the messy and dynamic situation that is fieldwork, certain things must always be remembered. Recognize the lives of others; respect their time; let them know what to expect and when to expect it. In the end, you are a team, and everyone's well-being must be everyone's priority. Treat your field workers as equals. Not only will this allow them to have as normal a life as possible during the season on the pitch, but they will also feel seen and included, and just plain happier. With all its uncertainties and difficulties, fieldwork remains a beautiful profession. Be open about it.
The author declares no competing interests.
This is an article from the Nature Careers Community, a place where Nature readers can share their professional experiences and advice. Guest posts are encouraged.