Rhe record number of people aged 50 and over in the UK have become economically inactive since the start of the pandemic, the Office for National Statistics said this spring, the majority (77%) of adults aged 50-59 years saying they left their previous job earlier than expected.
Guardian readers who responded to a call described their reasons for leaving the workforce in their 50s – some permanently, others for now – with many saying the pandemic played a part in their decision .
Many cited disillusionment with the direction or nature of their work, increased stress and feelings of being undervalued, with some saying living more meaningfully or simply was more important than lucrative work.
For a number of respondents, caring for family members was a factor, and while most do not plan to return to the workforce, various people said they may have to do so due to skyrocketing costs in Britain.
"I trade my three-bed terrace for health and personal freedom"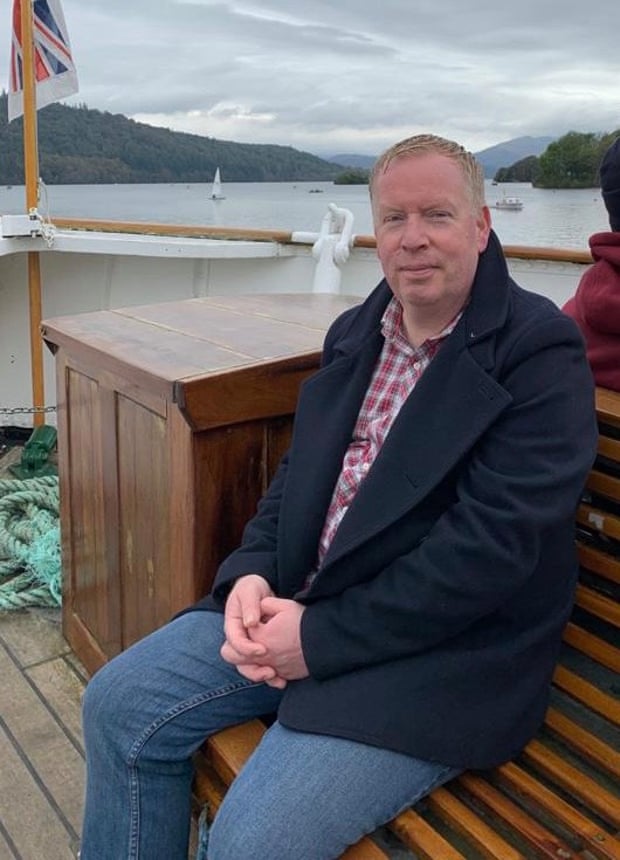 Steve Walker, from Rochdale, will turn 52 next week and says he felt respected and fulfilled in his job as head of the humanities and history departments at a secondary school.
"Teaching was always what I wanted to do, but around the age of 50 I decided that all my career goals and ambitions had been achieved," he says.
When the pandemic shifted the focus of his work to "the tick box and the accountability," he began to feel overwhelmed.
"Suddenly I was struck by how my life was controlled every second by the tyranny of bells, schedules, exams, terms and deadlines. I felt tired, anxious and depressed.
After being diagnosed with long Covid in March and three months off work, Walker made the decision to resign permanently.
"This job was who I was for almost 30 years. I was surprised how little impact this decision had on me, apart from a feeling of guilt for having left my colleagues and students during the year," he says. "Now I can't wait to have more control over my life. I won't be going back.
Money, says Walker, is "obviously" a concern, but he and his wife hope they can get by by adopting a simpler lifestyle and reducing their "economic footprint".
"We are in the process of selling our oversized three bedroom ambition home, paying off all our debts and moving into a small cottage in Argyll, Scotland. I have secured a role as a volunteer guide at the local museum and intend to rediscover all my overlooked hobbies.
"I told my wife that I would go stack the shelves of a supermarket if we ever ran out of money.
"I think I made a difference. But now it's time to make a difference in my life.
"At some point I will have to make money again"
Kirsty MacCulloch, from Surrey, has decided to stop looking for a new job after being made redundant from her senior role in international recruitment in 2020.
"Now I'm 'funemployed' and taking time to figure out what I want to be when I grow up," says the 52-year-old. "I re-read all my books, volunteer at a community kitchen and charity, sort my garden, practice recipes, catch up on streaming, and hang out with family and friends."
Financially, she is "lucky", she says, as she saved a lot by never going on vacation for 10 years as she traveled often for work.
"The only thing that will make me go back to work is the increase in the cost of living. I am not yet in a position to draw a pension and the annual budget I had planned to support myself has been swept away by rising prices, so will not be sufficient to allow me to reach retirement age .
"But I realized hard work wasn't the end of the world, there were other ways to be rewarded – although five years ago I never would have thought I would that."
"There were no flex jobs that I wasn't overqualified for"
For Deborah, 55, from Gloucestershire, it was mainly the pressure of juggling childcare, household chores and her career that made her quit her part-time job as an editor during the pandemic.
"I no longer had a support system. My 12 year old son stayed home for two years as I shielded myself, the house was a mess when I got home. I was exhausted," she says. "I now do about 12 hours a week, freelancing."
Deborah says she became emotionally disconnected from her workplace when she stopped coming to her London office, but did not take the decision to quit lightly.
"My girlfriend works but I don't really like to work less and I think I should be able to work as I want, it's a feminist issue for me. But there is still no such support to meet basic childcare and health needs.
Despite labor shortages in the UK, she found it impossible to find flexible part-time work in higher positions, she says.
"But overall, I also feel like I want to do more valuable things with the time I have left to live. I can run as a city councilor, for example.
"I think the pandemic has caused a lot of people to reconsider their priorities, and I just can't see us, as a society, becoming motivated to work again."
"I should have done it ten years ago"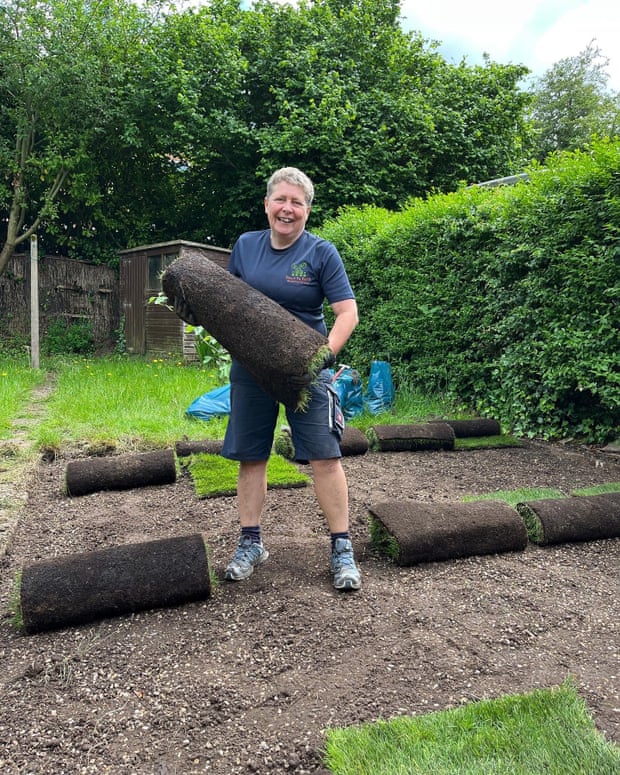 Sarah Robinson, 50, from Birmingham, enjoyed working as a supplier development engineer in the automotive industry before handing in her resignation in early 2021.
"It's basically the best thing I've ever done, I should have done it 10 years ago.
"I spent 24 years working in an office and really enjoyed my job. But once I started working from home and wasn't sitting in traffic for two hours every day, I realized I didn't have a good work-life balance," she says. "It's a cliche of lockdown, but that's what happened."
Quitting, she says, was easy. "Although financially it was a huge decision, I had a good salary."
Robinson has since started her own gardening business, and says she and her partner are doing well financially, due to low overhead costs.
"We're very lucky, we don't have mortgages or kids, so I don't think I'll need to go back to work if I don't want to.
"I cut unnecessary spending that I didn't really need, but we'll get there, with a few tight belts."