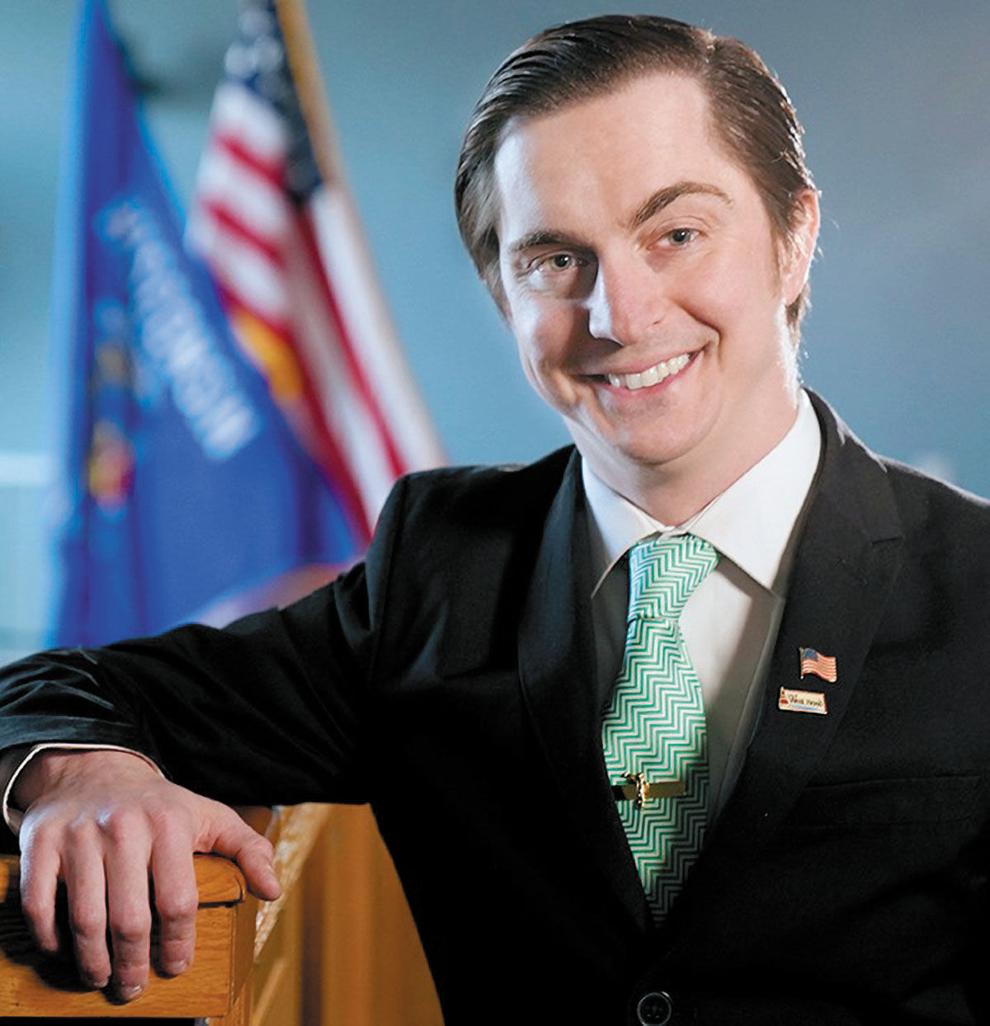 WEST BEND — West Bend Mayor Christophe Jenkins announced Monday that he will not run again in the spring.
"As the Spring 2023 election cycle begins, my family and I have had many conversations, thoughts and prayers about the next step in my career, and ultimately we have concluded that as I grow in my career, I could no longer give the City of West Bend the time and attention it deserves as your mayor," Jenkins said, in a Facebook post.
Jenkins has been mayor of West Bend since 2020, when he defeated Rich Kasten for the job after former mayor Kraig Sadownikow resigned in late 2019.
Prior to his term as mayor, Jenkins served as president of the Student Government Association of UW-Washington County (now UWM-Washington County), chairman of the West Bend Library Board, alderman of the City Council of West Bend and county supervisor. Washington County Council.
"During these more than a decade of service, I have also evolved in my own career. Since being a local elected official is only a "part-time" job, I have expanded my knowledge and supported my family by serving other local governments as a full-time administrator and helping communities to be as good as they can be," Jenkins said, in the post.
Currently, Jenkins is also the Village Administrator, Clerk and Treasurer of Elmwood Park in Racine County, from which Jenkins will step down at the end of this year, and in a joint municipal role as Village Administrator and town clerk for the village and town. of Fredonia, in which Jenkins will continue to serve.
In the Facebook post, Jenkins touted several accomplishments during his tenure.
"I'm proud to have overseen a tremendous transformation of our city – $13 million invested in roads and infrastructure, including planning for the future, over $250 million in economic development filling stores at large surface and supporting new and existing businesses, and celebrating, with all of you, all of the fun and exciting recreation opportunities we have that make our city the best place to live, work and play," Jenkins said, in the post. .
He added that he was not done yet, however, and that there were still several projects he was looking to wrap up before his term was up.
"Keep in mind, I'm not quite going there yet," Jenkins said, in the post. "I still have a state of the city address to deliver. And, we have big plans ahead with new developments along Sand Drive, ongoing discussions with firefighters, the rebuilding of Main Street downtown, and the Regner Swim season upon us.
Jenkins concluded his announcement by saying he looks forward to mentoring the next mayor of West Bend, as his predecessors did for him, and that he and his family will continue to live and be active members of the community. of West Bend.
"Thank you all for your love, prayers and support. I will be forever grateful to have had the opportunity to serve the great city of West Bend!