Tugboat captains pull hundreds and thousands of ships a year. How much do tugboat captains earn? Do they attract the big bucks?
Well, there is a high demand for their work, and it shows in the overall tug salary. In November 2022, the average was close to $139,000 per year nationally. Entry-level prices are between $60,000 and $70,000.
Of course, expect higher pay in places where captains are in demand. In Louisiana, you can earn between $600 and $750 a day with a master's license.
As with any profession, salary depends on factors such as skills, license, state you are in, experience, and union.
Read on if you want a more detailed breakdown of the tug captain salary.
Tug Captain Income
If we're going to use reliable salary research sites like Glassdoor, Salary, and Salary Expert, it's not hard to see that there are many variations in the Tugboat Captain salary. This only reflects the influence of different factors on the numbers.
If we're going to use the senior captain's salary I mentioned above, which comes from first-hand information from a captain in Louisiana, that means his annual salary is at least $156,000.
According to Salary.com, the cap is around $172,000, so earning that much (if not more) is entirely achievable, especially if you already have a lot of experience under your belt.
The purported national average as reflected on this site is $138,929 (or 257.6% of the median salary in the United States), and this obviously relates more to more experienced and skilled captains.
That's if we're going to use Glassdoor's figure, which is also verifiable.
These tugboat operator salary figures speak for themselves, and tugboat captain is surely a lucrative profession. To put things into perspective, let's compare it with the salaries of other crew members on board.
Tugboat workers earn $26,936 per year based on an hourly rate of $14.
Tugboat deckhands earn an average of $52,000 per year.
Now, if those numbers don't inspire you to become a tug captain, if you aspire to be one, then I don't know what will.
Tugboat Captain Salary by State
The average tug driver salary figures here are derived from surveys conducted by Salary Expert. The platform has a good breakdown of numbers for each state, after all.
At best, using this chart, you should have a more complete picture of the compensation to expect once you enter this profession.
| | | | |
| --- | --- | --- | --- |
| State | Average hourly rate | Average weekly rate | Average annual salary |
| Louisiana | $37.53 | $1,501.25 | $78,065 |
| Washington | $43.20 | $1,728.15 | $89,864 |
| Florida | $38.96 | $1,558.23 | $81,028 |
| Texas | $39.67 | $1,586.75 | $82,511 |
| Pennsylvania | $40.73 | $1,629.06 | $84,711 |
| California | $45.90 | $1,835.87 | $95,465 |
| Arkansas | $35.71 | $1,428.38 | $74,276 |
| Oregon | $40.22 | $1,608.77 | $83,656 |
| New Jersey | $46.78 | $1,871.37 | $97,311 |
| Virginia | $42.10 | $1,684 | $87,568 |
| Georgia | $39.03 | $1,561.27 | $81,186 |
| New York | $45.08 | $1,803.04 | $93,758 |
| Mississippi | $35.69 | $1,427.40 | $74,225 |
| Alaska | $45.40 | $1,816.02 | $94,433 |
As you can see, the top 5 highest paying states right now are, starting with the highest, New Jersey, California, Alaska, New York, and Washington. And, mind you, these are just statewide numbers.
If we take a closer look at say Seattle, we can see that the average tug pilot salary there is much higher (closer and higher than the annual average for the state of California at $95,865)
Frequently Asked Questions
Is working on a tug a good job?
If the essential nature of the position and the generous remuneration are not enough to convince you, know that you can certainly take advantage of other advantages.
It's an overall stable job and you can enjoy a lot of free time each year. Finally, working and acquiring your tug captain license and climbing the ranks are not without rewarding benefits. Boats often have chefs, for example, and being a captain doesn't require a college education.
What are the benefits of being a tug captain?
Besides the generally attractive pay scale of tugboat jobs, being outdoors and driving a boat are two other perks, especially if you prefer such working conditions.
I have already said that boat captains are technically sovereign over their ships. If you like the feeling of managing and supporting your crew while staying on various waterways for long periods of time, this might just be your calling.
How much tax will you have to pay as a tug captain?
Assuming you are a single filer and based on the average salary figures above, you should get a federal tax rate of 22%. For high earners earning around $95,375 or more, the rate is increased to 24%.
Conclusion
Are you satisfied with the answer you got for "How much do tugboat captains make?" Overall, it is undeniable that tugboat captains have a well above average salary compared to other professions.
What's even better is that as you reach seniority, you are guaranteed an even higher salary, and the flexibility and freedom to travel never leave you. It is work that has a permanent upward trajectory in more ways than one, as evidenced by the fact that by 2029 up to 37,000 new jobs are expected.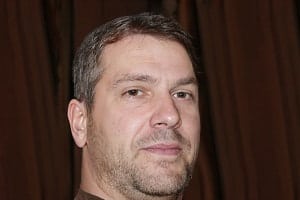 "From the first day I created Boating Basics Online, my intention was to provide as much help as possible to boaters who want to experience a safe and convenient first trip. So do not hesitate to join us and share your beautiful sea voyages!"