"The biggest issue for anyone trying to hire a cybersecurity professional or technician through the skilled migration system is the processing time. They are always measured in months in Australia, compared to days in our competitive markets," said Ms Pounder.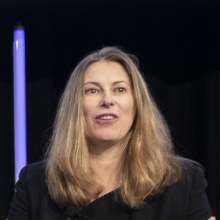 "It's a surprise that in the midst of our worst ever national cybersecurity crisis, the government has decided now is the right time not to prioritize these skills in our migration system."
Following the new ministerial instruction, visa applications in the relevant categories, which were previously processed with higher priority, will move to the bottom of the queue. Some exemptions are possible for large companies, but these exclude many tech start-ups and small and medium-sized businesses.
Job titles removed from PMSOL related to technology and cyber skills include ICT security specialists, analyst programmers, developer programmers, software engineers, and software and applications programmers.
Other jobs cut include general managers, accountants, engineers, vets and chefs.
The highest priority for employer-sponsored visas will now go to medical or educational professionals, followed by applications from approved sponsors with accredited status. Next will come the applications for a position to be exercised in a regional territory.
Among the requirements to be an approved sponsor, the organization must have annual revenue of at least $4 million over the past two years, excluding many tech start-ups and small businesses.
COSBOA chief executive Alexi Boyd has previously expressed concern that small businesses may be ill-equipped to comply with expected new laws to govern the collection and protection of customer data, which have been reported in the wake of the violation of millions of customer records at Optus.
"This change is certainly not in the spirit of what we're trying to do and what the government says it's trying to do to get small businesses involved," Ms Boyd said. "If they want small businesses to be part of the solution, they need to give them access to as many of these solutions as possible."
The minister responds
Asked to explain the changes, Ms O'Neil said The Australian Financial Review the previous ministerial instruction prioritized so many trades and sectors that it added up to 45 minutes of additional processing time per request.
She said that by streamlining the system, all applicants would be better off, as overall wait times would improve.
"This is on top of the work we've already done to improve our migration system since the election, including injecting $36.1 million in additional funding into visa processing, and we're already seeing the backlog start to grow. decline," Ms O'Neil said.
The government said 43,000 applications for temporary qualified visas and 47,000 applications for permanent qualified visas had been finalized since June 1. Meanwhile, the granting of temporary qualified visas in 2022-23 has increased by 120% compared to the same period last year.
Although she felt blindsided by the sudden change in visa processing rules, Ms Pounder said there was still a long way to go to rectify the situation with prompt consultation.
"I think the government is well intentioned in that they want to find ways to reduce the complexity of the migration system," Ms Pounder said.
"I'm not sure the government fully appreciates the immediate effect this decision will have on trying to address skills shortages."
She said one suggestion to lessen the impact of the change would be to make start-ups backed by a recognized venture capital fund eligible to apply to be an approved visa sponsor.