Hundreds of Rowan University students have taken advantage of their summer vacations to complete internships locally, nationally and even internationally. In the process, they built their resumes by gaining invaluable work experience, honing their skills, and making extraordinary connections in their chosen fields.
Here are the experiences of some of them:
Biodata Analysis in Denver
Jennifer Leach (above), a math major at the College of Science & Mathematics, spent six weeks this summer at the Summer Institute in Biostatistics program at the Colorado School of Public Health in Denver, sponsored by the National Heart, Lung and Blood Institute (NHLBI) of the National Institutes of Health (NIH).
One of 26 students in the interdisciplinary program, Leach analyzed biological data from patients to look for patterns in those who survived traumatic injuries. Although she plans to pursue her doctorate and a career in finance, Leach has found the experience invaluable.
"Everyone here has different levels of knowledge and working with others is really cool, especially when you have knowledge that other people don't have," Leach said.
His advice? Try to focus on "really learning what the teachers are teaching you," she added. "If you can get research experience, it's amazing and it always looks really, really good."
Step up a gear with MLB Network
Rising senior Brandon Voss dreams of becoming a big league sportscaster or analyst. Between his Rowan studies and his professional experience this summer, he is off to a good start.
Voss, a sports communication and media specialist at Ric Edelman College of Communication & Creative Arts, is interning at the MLB Network, a Secaucus cable television station owned by Major League Baseball.
The Bayville resident said his internship duties are similar to those performed by professional production assistants, a crucial experience he hopes will put him on the path to his first full-time job.
"I really have two roles," Voss said. "I'm a shoot sheet runner, in which I print out scripts for on-air talent to read live, and I'm a pop-up operator."
In his role as a shot sheet planner, Voss provides clues for the on-air talent producers want on a given show, such as game recaps, scores, and big plays. As a pop-up operator, he helps delegate MLB ads and messages that air during games.
"Anyone watching the game on the MLB Network will see the ads I've put up," Voss said. "The goal for me, the dream, has always been to be the one in front of the camera. I always knew I had to climb the ladder and that's my foot in the door.
Gain cross-cultural perspectives in Dublin
Lauren Wallace, a doctoral candidate in Rowan's Aggression, Substance, and Sexuality Research Team (ASSeRT) lab, is one of 24 students selected from around the world to participate in the School of year's international summer in Dublin, Ireland.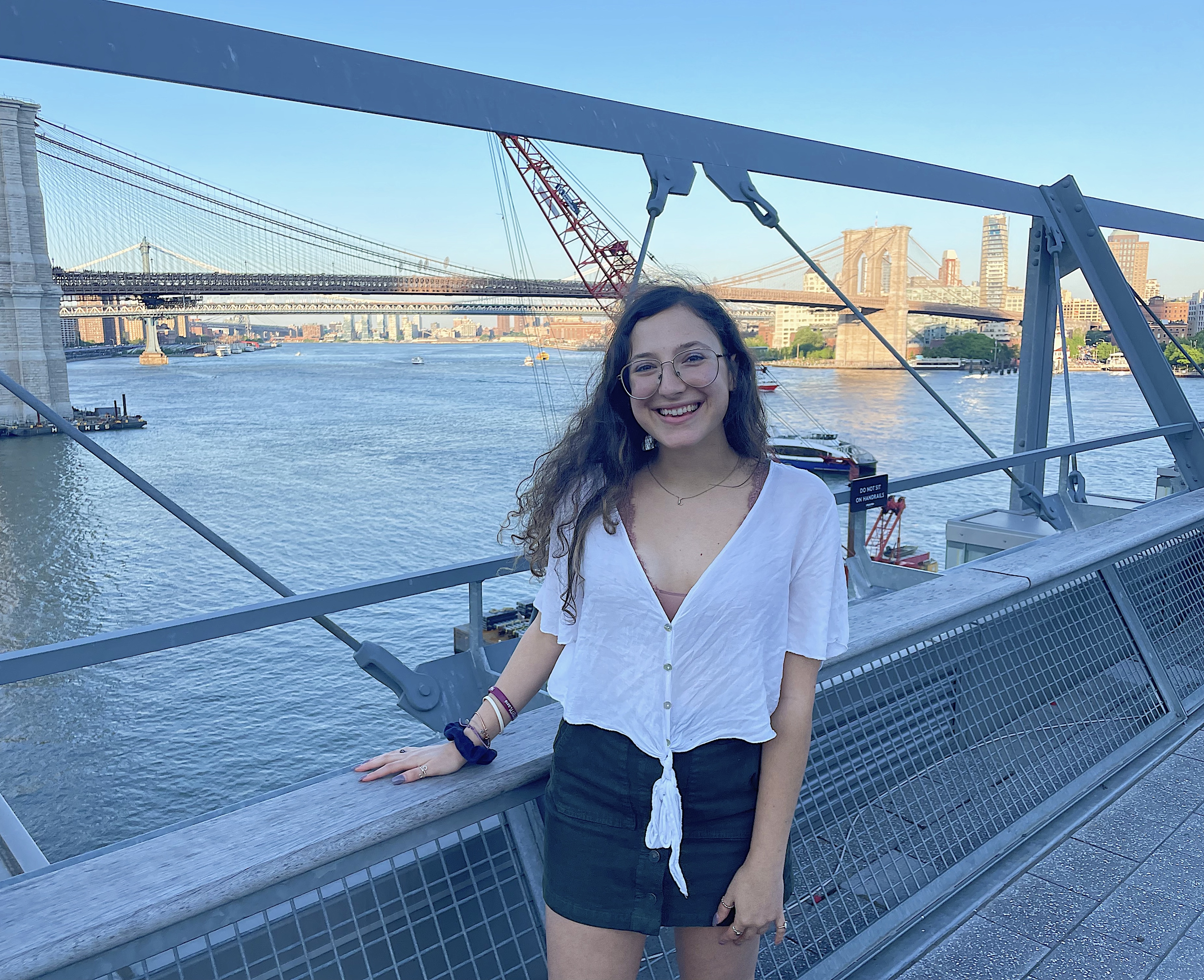 Jointly offered by the European Association for Research on Adolescence (EARA), the European Association for Developmental Psychology (EADP) and the Society for Research on Adolescence (SRA), the annual program brings together experts established and doctoral students from around the world for research training and professional skills workshops.
During the program, Wallace shares her own research and gathers feedback on her thesis, which examines whether young mothers exposed to child abuse are at increased risk of data-related violence, victimization and perpetration.
"As an early-career researcher and clinician in this field, I'm really grateful to be able to learn from others – both peers my own age and researchers who have been here for a while – to gain this cross-cultural perspective. "Wallace said. "It's just an honor to go and learn."
Working with the 'Green Team'
By definition, Rowan University's School of Earth & Environment encompasses all things "green".
This summer, one of his students also went green, working to better the planet as an intern at Montclair State University's PSEG Institute for Sustainability Studies, informally known as the "Green Team."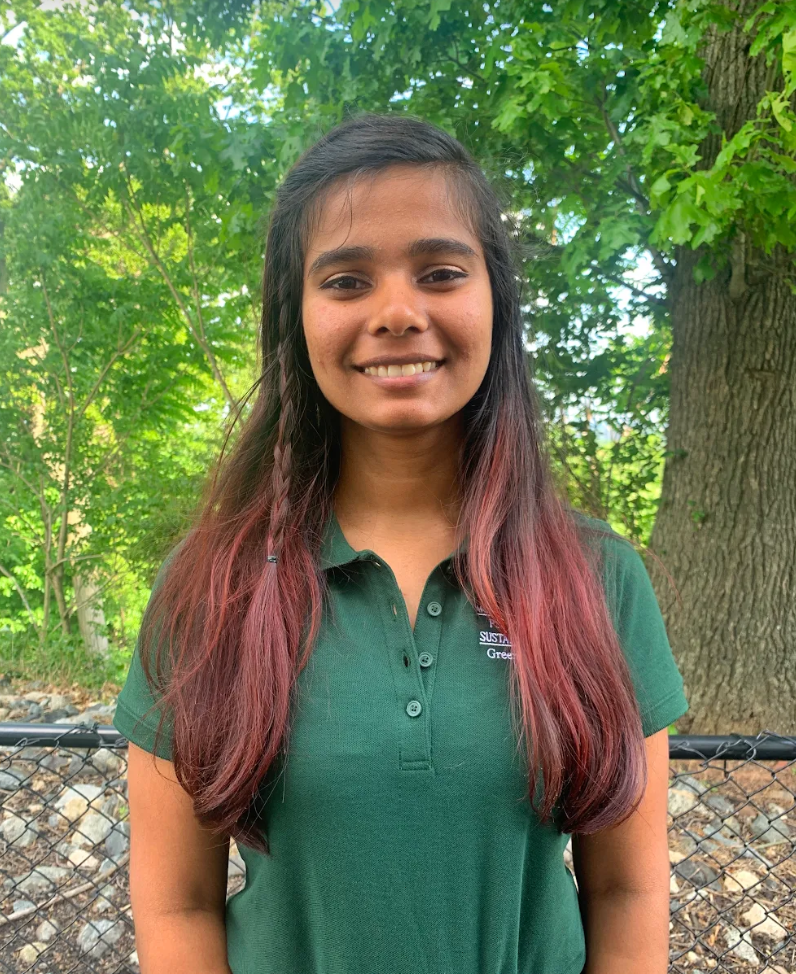 Aarushi Gupta, a rising junior in environmental and sustainability studies, is pursuing an innovative 4+1 program at Rowan in which she pursues both her BA and MBA in five years.
Gupta, one of five summer program students assigned to national apartment complex developer AvalonBay Communities, said her team's focus is on helping the company be more sustainable.
"We are looking at, for example, how they can reduce turf in their apartment complexes, how they can increase biodiversity and reduce the embodied carbon generated by construction," she said.
Her 10-week residential program began at the end of May.
Gupta seeks a career in urban agriculture and hopes to help redefine spaces to produce healthy food where it is often needed most.
"Urban agriculture can mean a lot of things, like community gardens, vertical farming and rooftop farming," she said. "The idea is to reduce costs and increase accessibility so people have access to leafy greens and other healthy foods that you won't find at a bodega."
Bringing our nation's history to life
Catherine Giuliani's paid, full-time, eight-week summer internship took her back nearly 250 years to the First Continental Congress, held in 1774 at Carpenters' Hall in Philadelphia.
Working with History Making Productions, a film and video production studio in Philadelphia, Giuliani's C. Dallett Hemphill summer internship challenged her to think about how to present the history of Carpenters' Hall to modern audiences. Her coveted internship was presented by the McNeil Center of Early American Studies at the University of Pennsylvania.
Giuliani has spent much of the summer conducting extensive research using primary sources, much of which is available through Rowan's Campbell Library. Through his research, the Liberal Studies major — which pursues minors in American studies and anthropology, concentrations in history and art history, and undergraduate certificates in public history and creative writing — helped develop ideas for interactive exhibits for Carpenters' Hall. Currently undergoing renovations, the hall, a treasure of historic Philadelphia, is slated to reopen in January.
"It will be an exhibition with interdisciplinary elements…more than panels on the walls," said Giuliani, who envisions a career as a museum curator.
"For the public, research is the foundation of understanding. I looked into the personal and professional lives of delegates to the Continental Congress. I had the chance to dive into historical events, to really immerse myself in this period.
Build experience in commercial real estate
From his office this summer, Joe Sokolowski can see Manhattan. One day he might own a piece of it.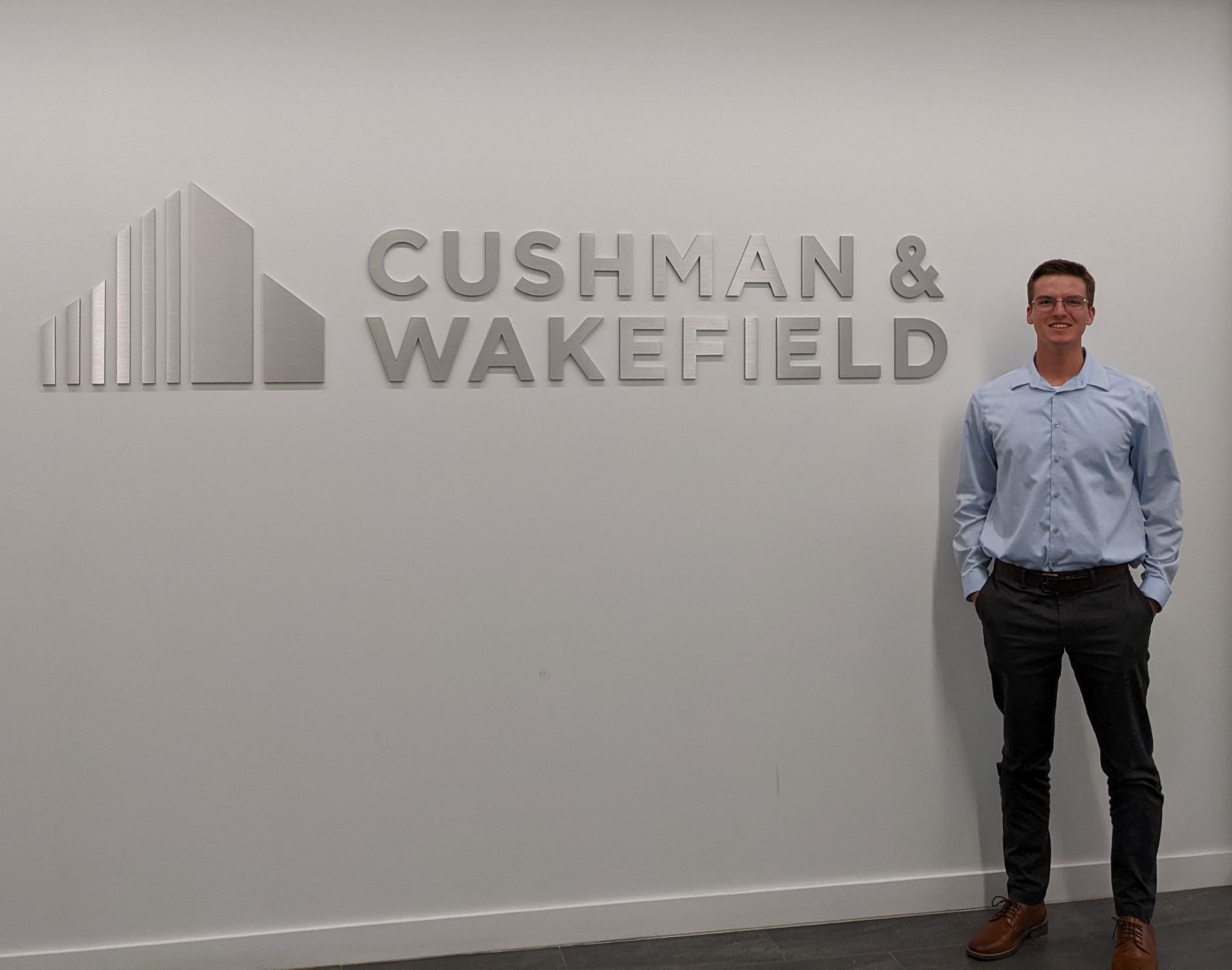 A senior finance major at Rohrer College of Business, Sokolowski landed an internship with Chicago-based commercial real estate firm Cushman & Wakefield in East Rutherford. There, the lessons are all around him… from the atmosphere and aspirations of others to the accomplishments fueled by his own ambition.
"I'm on the rental side, and a lot of what I do is listen to customers," he said. "But I also canvass, I look for new clients.
Part of prospecting just means absorbing information that may signal an opportunity and knowing how to read it, Sokolowski said.
For example, he said, "a full parking lot could be an indicator that a business is growing and might need more space."
Sokolowski also interned last year at the Rowan Center for Innovation & Entrepreneurship, where he built a database of venture capitalists and angel investors, then produced a series of podcasts for Rowan Radio 89.7. FM in order to explain them to the listeners.
Meanwhile, with graduation fast approaching, he focuses on real estate.
"The real estate world can be a very entrepreneurial space," he said. "The most important thing is to build relationships and that's one of the most important things I learn to do."