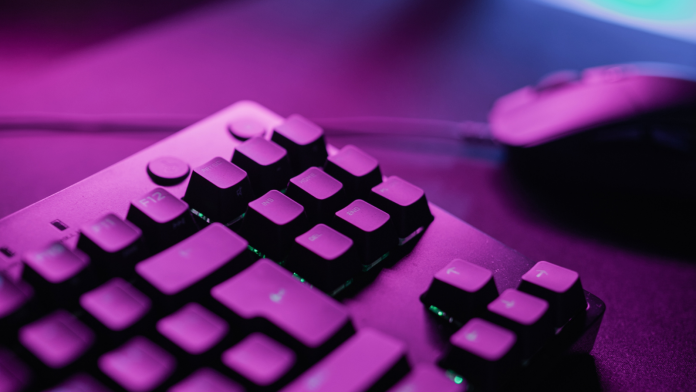 Cybersecurity request The number of workers is growing faster than ever, but experts say the industry lacks the job candidates and workforce diversity needed to advance the field's capacity and creativity.
Diversity is not the forte of this industry. According to the 2021 "Diversity, Equity and Inclusion in Cybersecurity" study, conducted by Aspen Digital, only 9% of cybersecurity workers are black, 4% are Hispanic and 24% are women.
To specifically address the shortage of Black employees and to increase the field's overall labor pool, the National Cybersecurity Alliance (NCA) launched See Yourself in Cyber ​​this fall, a career program for students that involves a partnership between cybersecurity organizations and historically black colleges and universities. universities (HBCUs). NCA is a nonprofit organization that advocates for the safe use of technology and the best protections against cybercrime.
The need for more workers is huge, according to research by Cyberseek, a collaboration between industry professionals including CNA. While 715,000 vacancies were reported in the 12-month period ending April 2022, nearly 40% of those jobs were posted in the last four months – and existing cybersecurity workers cannot fill. than 66% of these jobs. Additionally, the study indicates that cybersecurity jobs have grown at more than double the rate of other industries in the current job market.
The Aspen Digital report recommends improving recruiting and hiring, which the See Yourself in Cyber ​​program is designed to address. Partner HBCUs and sponsors collaborate on career projects, including in-person events at participating universities with industry speakers and on-campus panel discussions. These events allow students to network with experts in the field, including government officials, HBCU graduates, and corporate recruiters.
In addition to campus-wide events, the program offers mentorship opportunities in which students are matched with industry professionals. Through these connections, they gain valuable skills and insights, such as how to interview and write a resume and what to expect in their first job.
Students also learn about various cybersecurity career paths, including networking, software development, systems engineering, financial and risk analysis, security intelligence, and IT support. These paths can lead to advanced-level jobs such as cybersecurity manager, engineer, and architect.
Organizations and companies involved in the program include the US Cyber ​​and Infrastructure Security Agency, Dell Technologies, Proofpoint, Quanta Services and Trellix.
HBCUs include Prairie View A&M University (PVAMU), Southern University, St. Philip's College, and Texas Southern University.
Camille Gibson, PhD, dean of PVAMU's College of Juvenile Justice, says the university has been involved in providing the knowledge and credentials its students need to excel in this area.
Diversity and cybersecurity go hand in hand, she says, because increased diversity in the field is a step towards more creative solutions and greater safety for the general public.
"Being exposed to diversity in the cybersecurity field and hearing about what is possible for different majors should lead to more diversity in cybersecurity people and thinking," she says. "We know that when this happens in any area, organizations will start to think outside the box on issues, risks, and innovation."●
Nikki Brahm is senior editor for OVERVIEW of diversity.
This article originally appeared in our November 2022 issue.