MADISON, Wis. – Questions about election integrity still seem to be on the minds of some Wisconsin voters heading into November, though no evidence of widespread fraud has ever been found.
When you ask election officials, whether at the local or state level, what are the biggest challenges they face ahead of the fall general election, the most common response is misinformation.
It's become a time-consuming battle for the more than 1,800 clerks across the state as they try to push past past elections and prepare for the next one.
"When you look at things like public records requests or election access requests, they're good," said Wisconsin Elections Commission administrator Meagan Wolfe. "We are encouraged by the fact that people want to engage in the electoral process, but it is also a huge increase in the demand placed on us as electoral administrators, and we do not see that the resources that we have at the state, county or local level the level keeps pace with many of these requests.
An exclusive Spectrum News/Siena College poll found that more than half of likely voters in Wisconsin believe the upcoming election will be conducted fairly, with all attempts to prevent fraud while ensuring access to the ballot box.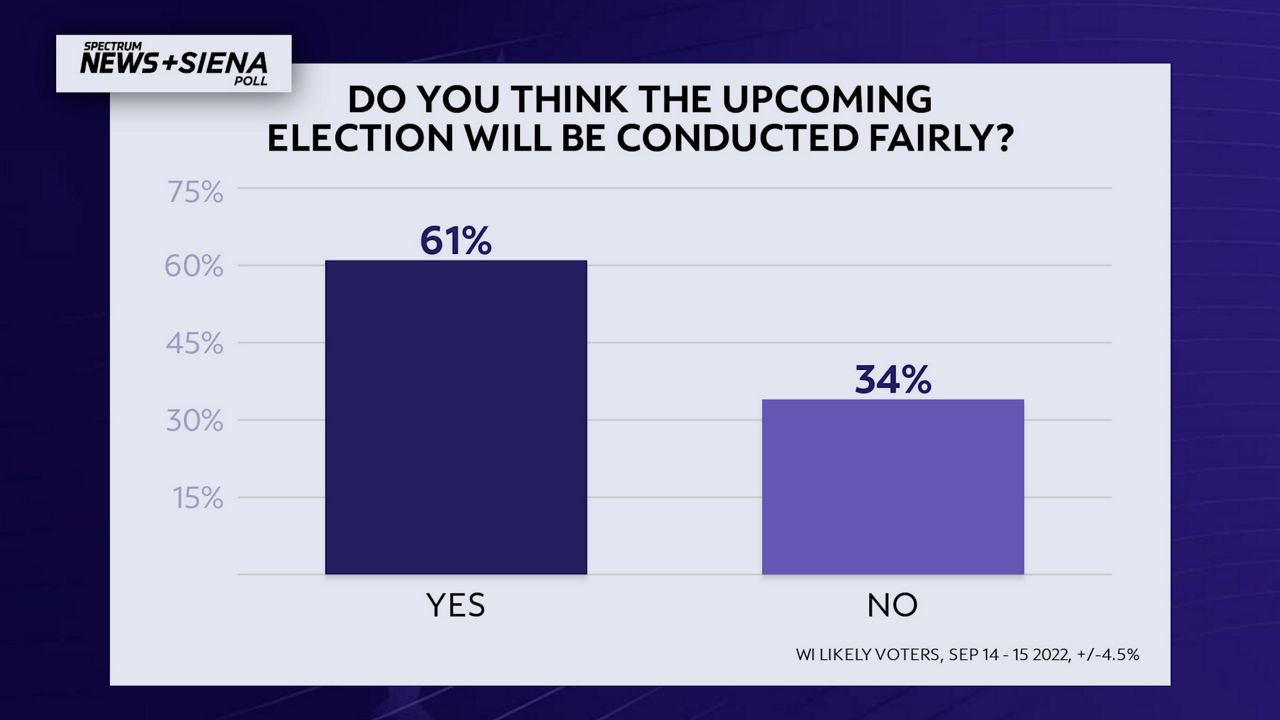 However, you wouldn't know that by the number of requests the clerks continue to process on a daily basis. Marie Moe of the Wisconsin Municipal Clerks Association said many members felt bogged down.
"I'm a full-time clerk, that's my main job," Moe said. "We have a lot of clerks from small municipalities who are their part-time jobs, so imagine them trying to keep up with whatever we're trying to keep up with."
In Dane County, home to the state capital, Clerk Scott McDonell has posted as many documents as he can online, just to avoid more requests.
"It's just the incessant requests to copy and paste open records," McDonell explained. "It just kills clerks across the state, across the country, really."
Like most clerks, McDonell is happy to answer questions but often feels like no one is listening.
"A lot of times I try to show people, 'Here's how it can't happen,' but I feel like I'm talking to a grain of sand on a mile-long beach," McDonell said.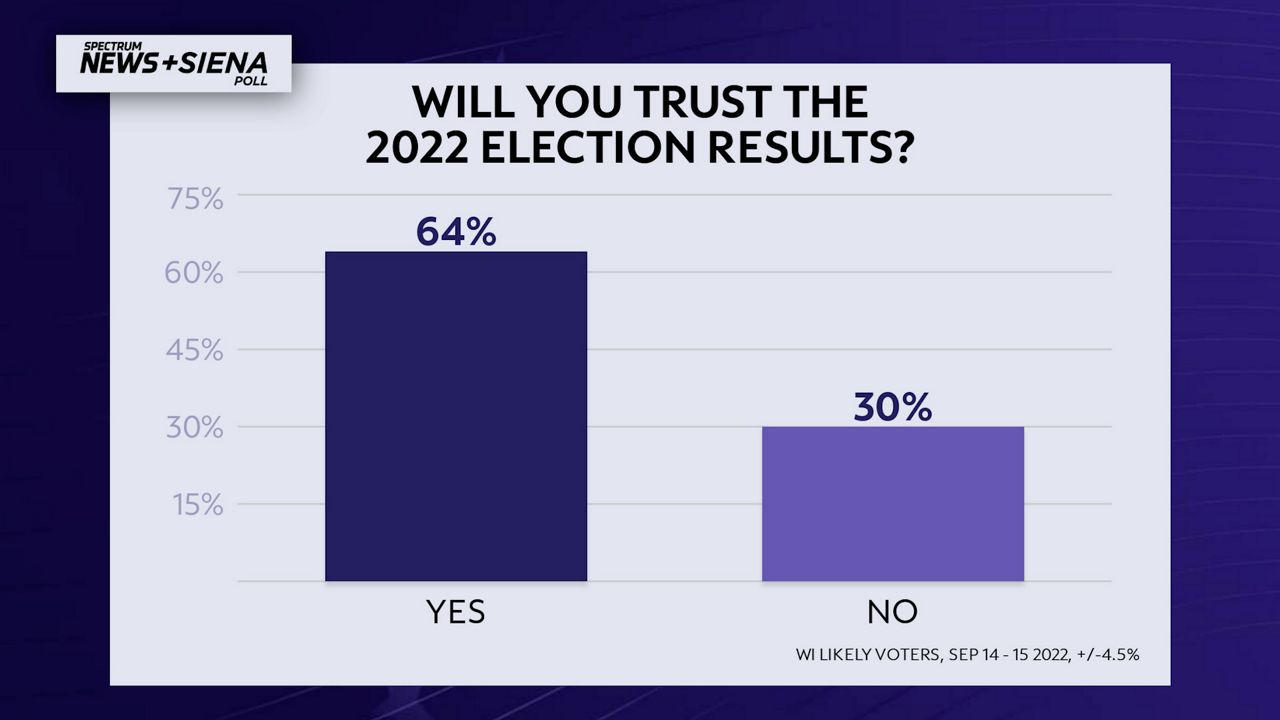 Nearly two-thirds of likely voters also believe they can trust the accuracy of the 2022 election results, according to the poll, while 30% said they could not.
"I still believe that people can be non-partisan and do their job in a neutral way, take an oath, and hopefully that argument ultimately wins out," McDonell said.
Another increasingly common problem for clerks is understaffing, which can become a kind of vicious cycle.
McDonell said when long-serving election workers quit, less experienced people typically fill those roles. In many cases, this increases the likelihood of clerical errors, which more often than not are used to further examine the state's election process.
For a full list of survey results, click here.