In its long history, the 2022 Grand Wagoneer is Jeepthe biggest vehicle ever, an all-new three-row full-size vehicle luxury SUV with impressive capabilities in terms of design, interior equipment and performance. With a starting price of $90,000, it's also one of the most expensive Jeeps ever, but for good reason.
Going up against Cadillac Escalades, Mercedes-Benz GLSs and BMW X7s, it's not exactly easy for a new rival like the 2022 Grand Wagoneer to attract loyal buyers, but Jeep has done a great job of outfitting it with enough of attractive features to do just that.
With four trim levels in total that include multiple engine choices and vastly different interior layouts, the Grand Wagoneer emerges as a versatile three-row SUV that still retains its luxury appeal from entry-level to premium versions. range. Here's a detailed look at the interior of the 2022 Jeep Grand Wagoneer.
Related: Trying To Start A Hennessey Jeep Trackhawk Isn't As Easy As It Seems
2022 Jeep Grand Wagoneer Price Breakdown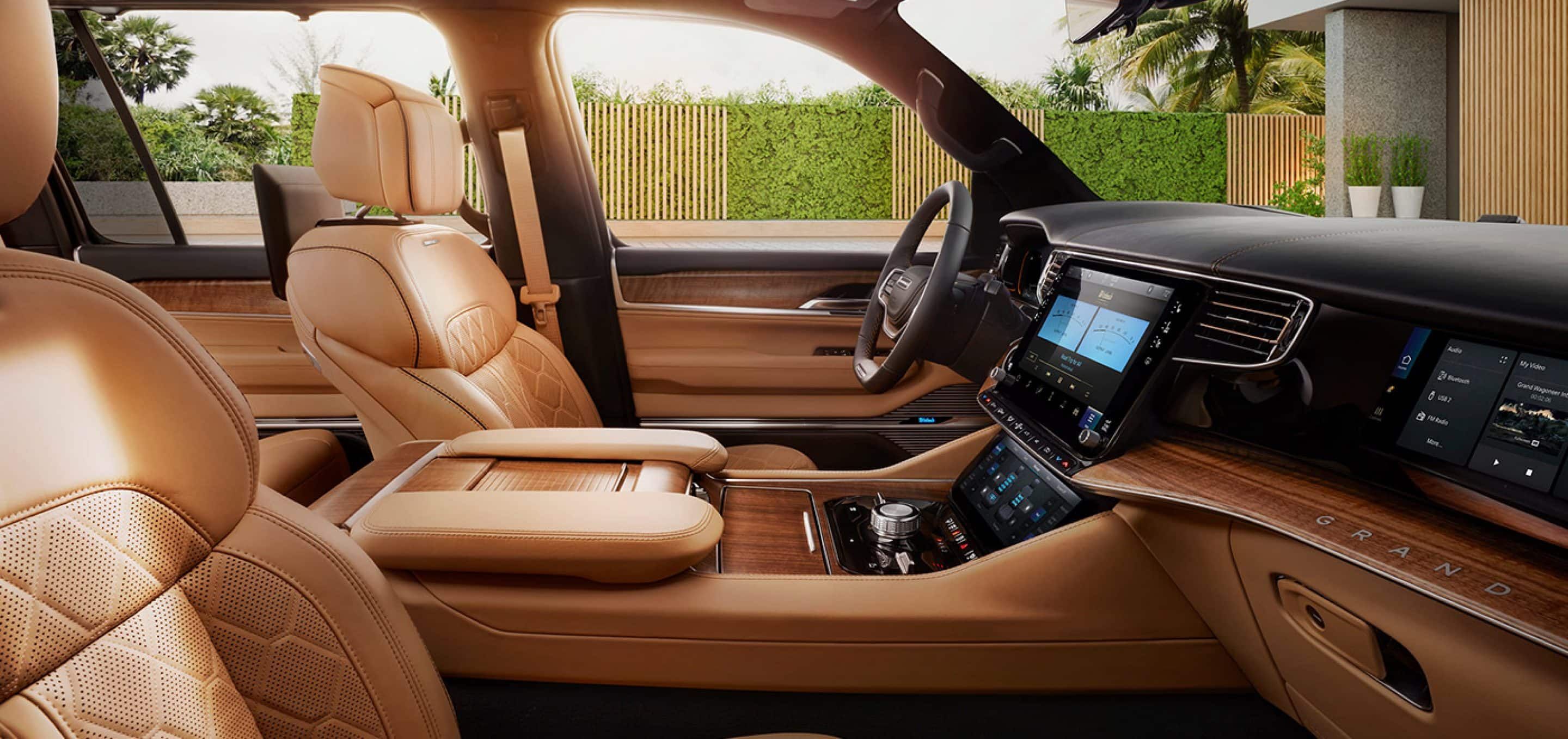 As a full-size luxury SUV, even Jeep's entry-level Grand Wagoneer Series I commands a hefty price tag, with a starting price of $90,640 that includes shipping. Worry not though, as it is far from sterile and comes standard with high quality equipment and materials.
However, there's definitely a hierarchy to the lineup, and the next version comes in the form of the Grand Wagoneer Series II, bringing a fair amount of extra amenities to justify an extra $10,000 price tag. Towards the top of the range, there's the Obsidian Stealth Look trim at $106,135, followed by the Jeep Grand Wagoneer Series III line, starting at $109,995 and complete with nearly every option.
Related: Jeep Gladiator Mojave Gets Supercharged Hemi V8 Engine Swap With 840 HP
The 2022 Jeep Grand Wagoneer cabin uses only quality materials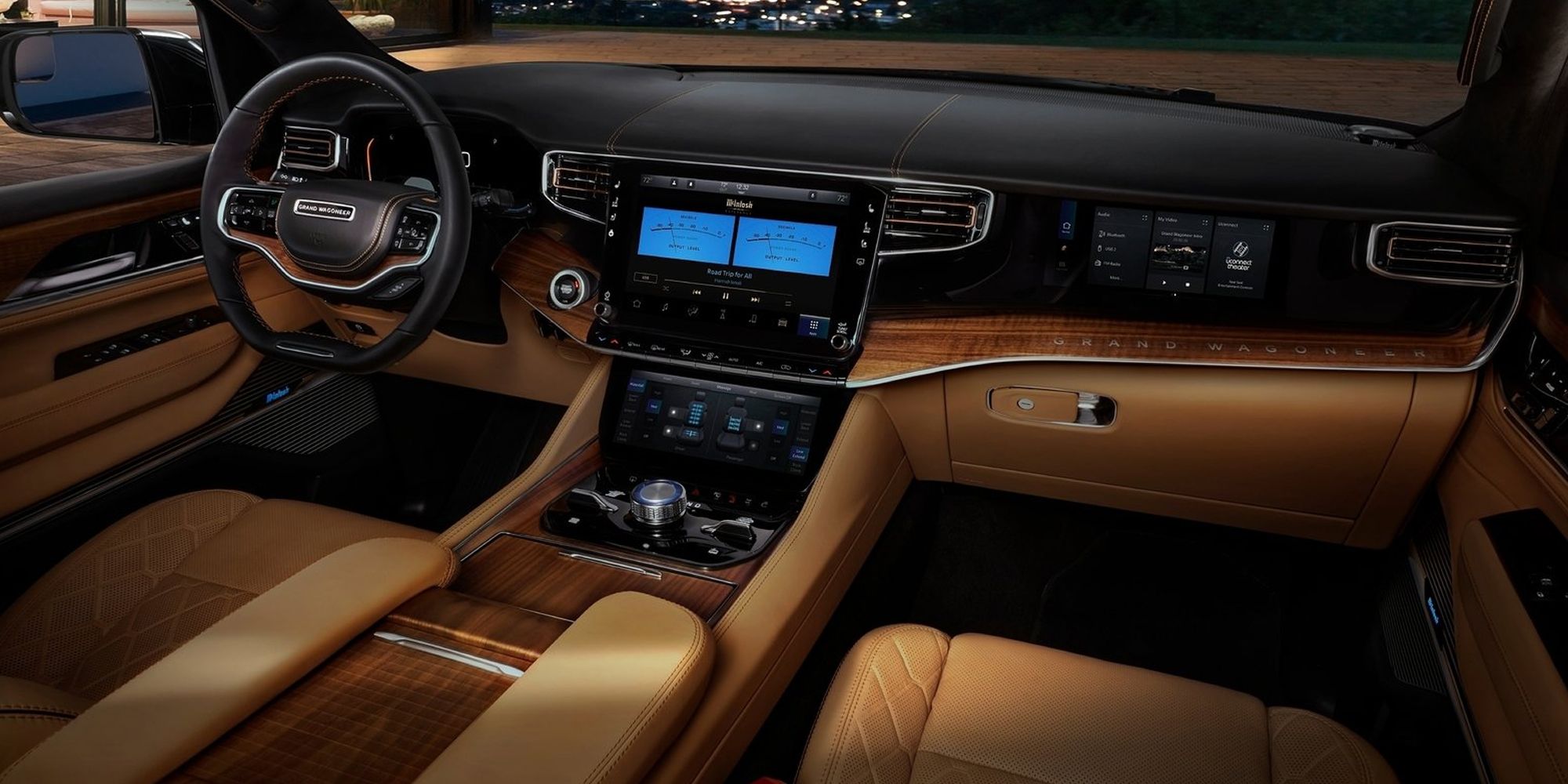 Step inside the massive Grand Wagoneer and you'll find yourself surrounded by top-notch textures and excellent overall build quality. The Series I comes standard with Nappa leather seat upholstery, tri-pane panoramic sunroof, luxury front and rear all-weather floor mats, leather-wrapped steering wheel, trim fabric headliner and dark walnut wood inserts on the dashboard and door panels.
Upgrading to the Grand Wagoneer Series II unlocks suede headlining, Palermo leather seat upholstery and optional upgrades not available in the entry-level trim. The upgrade to the Obsidian Appearance Package decorates the Grand Wagoneer's interior with many unique black accents that give the SUV a stealthy premium feel. Finally, there's the premium Series III, with quilted Palermo leather upholstery and natural walnut interior accents.
Related: This Is Why Stellantis Is Moving Jeep Cherokee Production To Mexico
The Jeep Grand Wagoneer offers tons of premium tech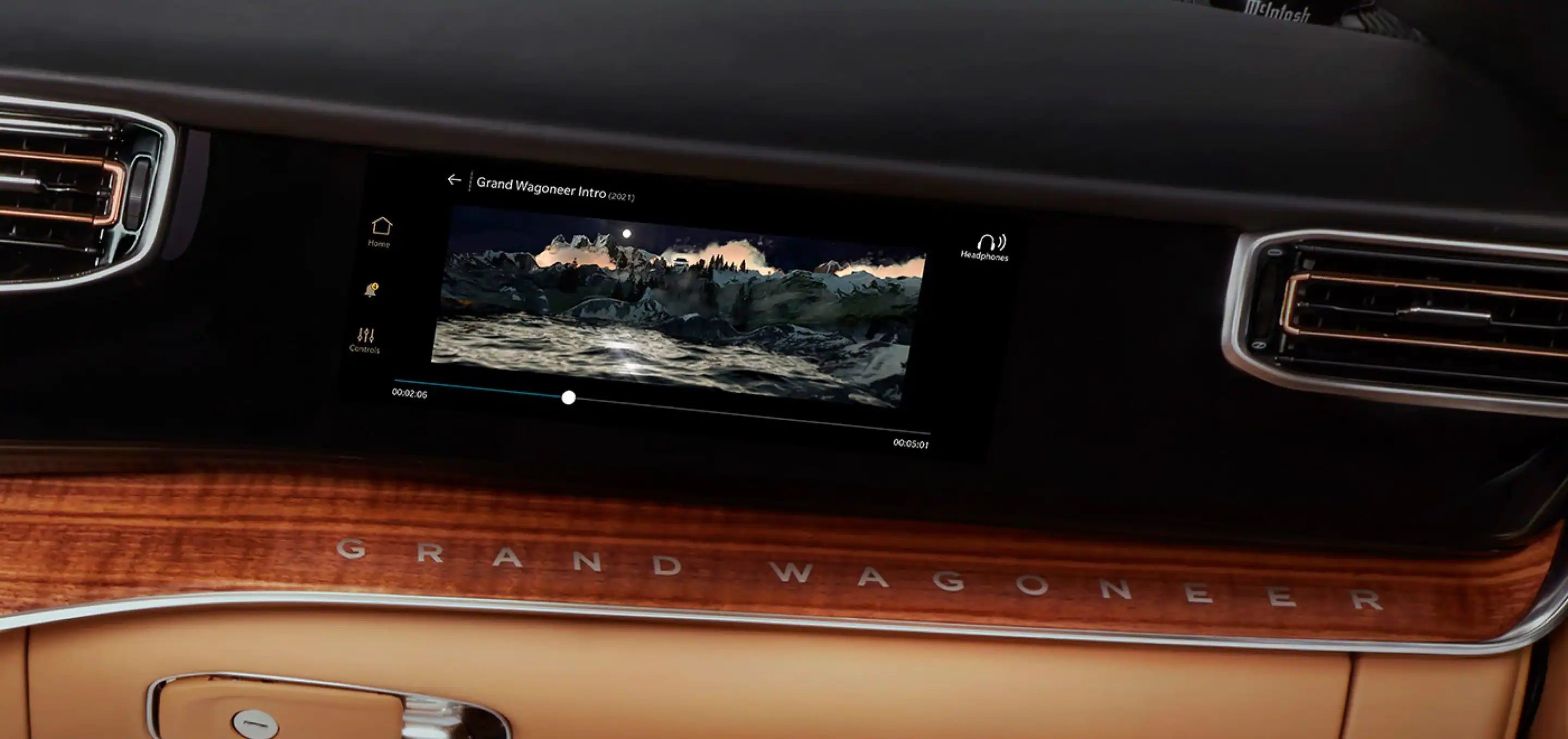 Aside from feel-good materials, the Grand Wagoneer also makes sure to provide plenty of luxury tech from the get-go. It comes standard with 20-way adjustable heated and ventilated front seats with massage and driver memory features, heated second-row seats, a 12.3-inch touchscreen as well as touchscreen control 10.3-inch HVAC and a fully digital driver's display, 4-zone automatic climate control, a 19-speaker McIntosh audio system and a heated steering wheel. The mid-range Grand Wagoneer Series II gets front passenger seat memory settings, a digital rearview mirror, and an additional 10.3-inch touchscreen for the front passenger.
Moving on to higher trim levels, the Obsidian 2022 Grand Wagoneer comes standard with ventilated rear seats, an upgraded 23-speaker McIntosh audio system, front console cooler, and foldable cargo blind. Finally, to top it all off with state-of-the-art technology, Series III trim features such as a rear-seat monitoring camera, as well as a range of driver aids and additional safety features under the form of a highway assist system, night vision with pedestrian and animal detection, intersection collision assist and much more.
Related: Here's what you need to know about the 2023 Jeep Gladiator
The 2022 Jeep Grand Wagoneer is exceptionally practical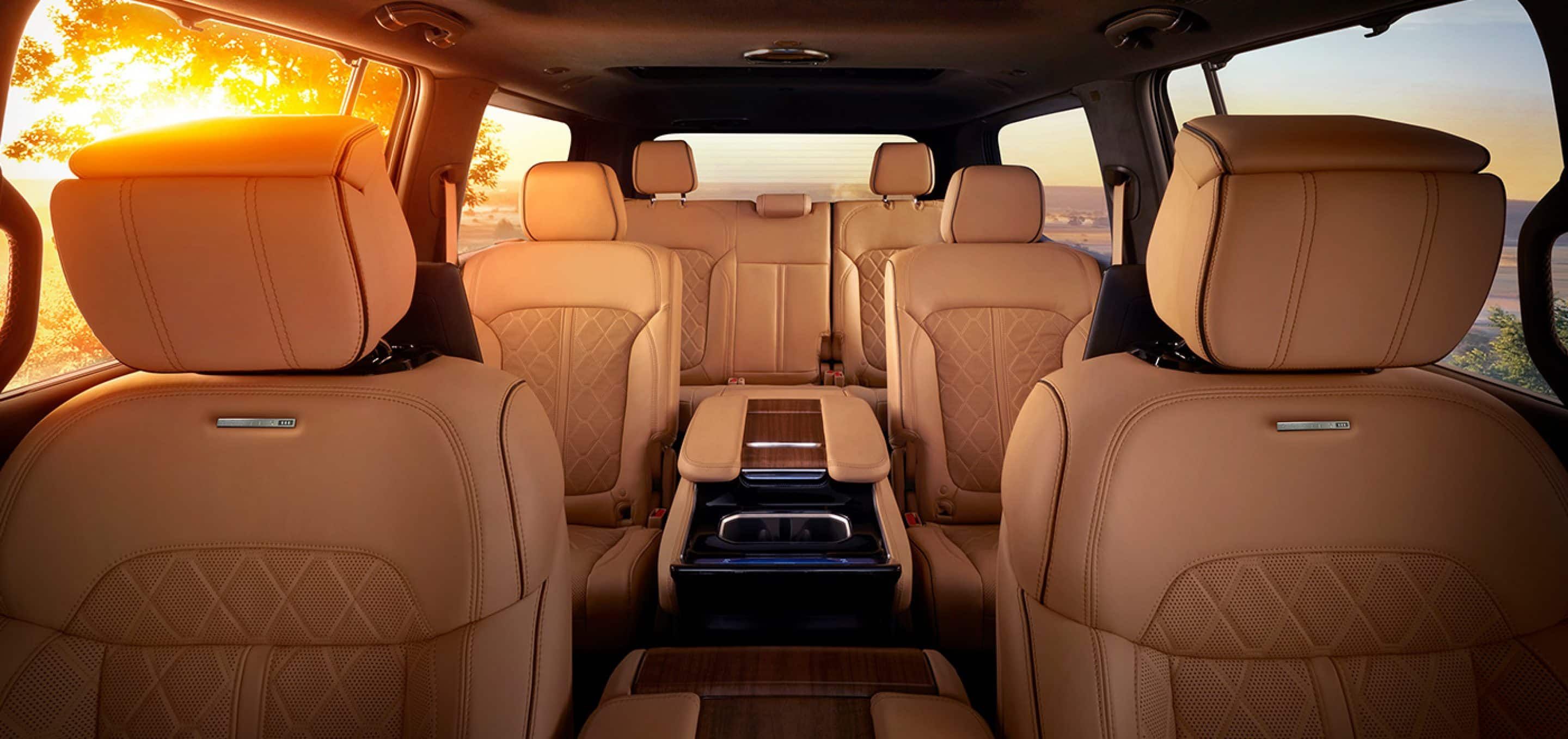 In shape with the segment, the Jeep Grand Wagoneer is as practical as it is luxurious, and it definitely makes the most of its large body. It comes standard with 7 seats in total – including second-row captain's chairs, but buyers can also configure it as an 8-seater with a second-row bench seat. There's ample passenger space in all three rows, as well as 27 cubic feet of cargo space behind the rear seats. Lowering the second and third rows allocates a huge amount of storage space, and by itself, the Grand Wagoneer's cabin provides a decent amount of lockers and storage bins.
Overall, the 2022 Jeep Grand Wagoneer is a perfect entry into a very competitive full-size luxury SUV segment. Its cabin is hard to fault, with seemingly endless technology, top-notch materials and enough space for an army of eight.
Source: Jeep