Twenty-three US states are about to implement a minimum wage of $15 an hour.
Historically high inflation growth has outpaced wage gains over the past year, leaving millions of American workers struggling to pay their bills.
Property prices are now at an all-time high in 40 years, while mortgage rates are twice as high as in 2021 as the Federal Reserve raises the borrowing rate to control rising prices.
The consumer price index (CPI) hit an all-time high of 9.1% in June before slowing to 7.1% in November.
Until last spring, annual inflation growth has averaged 1-2% for the most part since 2010, when it began to rise dramatically after the country gradually reopened as containment measures have been relaxed.
Private sector annual wages rose 5.2% in the third quarter, well below the rate of inflation, according to the Labor Department's Employment Cost Index.
States and localities to raise the minimum wage
At least 21 states and 41 cities and counties are expected to raise their minimum wages around New Year's Day 2023, according to a December 21 exclusive report in USA TODAY, provided by the National Employment Law Project (NELP), an advocacy group for workers. .
Massachusetts and Washington will raise their minimum wages to $15 an hour in early January, joining states like California and most of New York.
Later this year, other local and state governments will raise their minimum wages, totaling 27 states and 59 cities and counties, according to the NELP.
"The wage-raising movement continues to gain momentum," said Yannet Lathrop, NELP senior researcher and policy analyst in the "Raises From Coast To Coast In 2023" report.
"At least 54 cities, counties and states will have exceeded the $15 minimum wage for some or all employees by the end of 2023," Lathop said.
Other states will slowly increase their minimum over the next six years, so that by 2028 a total of 14 states with about 41% of the workforce will be at $15 an hour or be in pass to achieve it, said the NELP.
According to data from the Economic Policy Institute, published by USA TODAY.
However, the institute's figures do not take into account municipal and county minimum wage increases.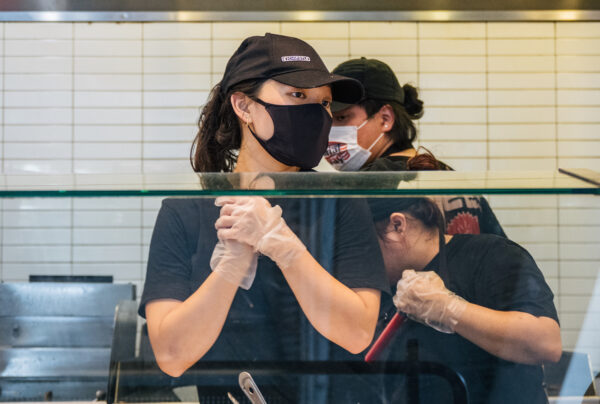 A campaign for a minimum wage increase has been building for years since the federal minimum wage was raised to $7.25 an hour in 2009.
Congressional Republicans have blocked attempts to raise it after small business owners protested that a wage hike would hurt their long-term survival.
About 30 states, which account for 60% of the U.S. workforce, have minimum wages that are higher than the federal government wage floor.
Washington, DC maintains the highest minimum wage in the United States, at $16.10 an hour, according to the Department of Labor.
Wyoming and Georgia both have the lowest wages in the nation, at a base minimum hourly rate of $5.15, because these workers are exempt under the Federal Fair Labor Standards Act (FLSA) category.
In both states, those who fall under exceptions to the FLSA can be paid less than the federal minimum wage.
Meanwhile, many companies since the pandemic have raised their entry level salary to $15, such as Target, Best Buy, Amazon and Costco.
Most states and localities normally increase their annual minimum wage through a planned series of steep, incremental increases over a number of consecutive years, while others gradually increase their wages by tying the increases to annual inflation rates. .
'Minimum baseline'
Due to soaring prices, many of the 11 states and 31 cities and counties that passed inflation-triggered minimum wage hikes on Jan. 1 will begin offering significant wage increases.
"It will at least help workers maintain a minimum standard of living," said Lathrop, who noted that the increases would simply allow employees to keep up with rising prices rather than financial gains.
"It will save people from having to make tough decisions," like prioritizing certain basic necessities, she said.
Still, "$15 is still a very important target rate," said Lathrop, who called it "a minimum baseline."
Meanwhile, many businesses like restaurants, which employ low-wage workers, are appalled by minimum wage hikes, arguing that raising them would only worsen inflation as employers raise prices to offset the rise. labor costs.
"An extreme wage mandate doesn't make economic sense in any environment. Right now it's crazy to go ahead with that. Business owners, and small restaurants in particular, in will pay the price," Michael Saltsman, executive director of the Employment Policies Institute, told USA Today,